1972 Chevrolet Corvette

"Stingray"

Owner : Wade Buff

Custom Engine Build & Install :   Precision Automotive Specialists,inc.

Custom Cooling System Fabrication & Install :   Precision Automotive Specialists,inc.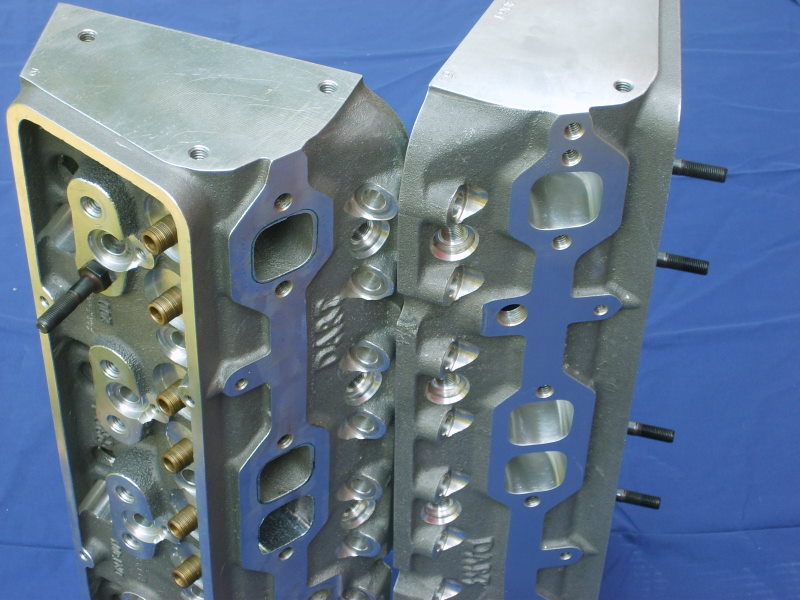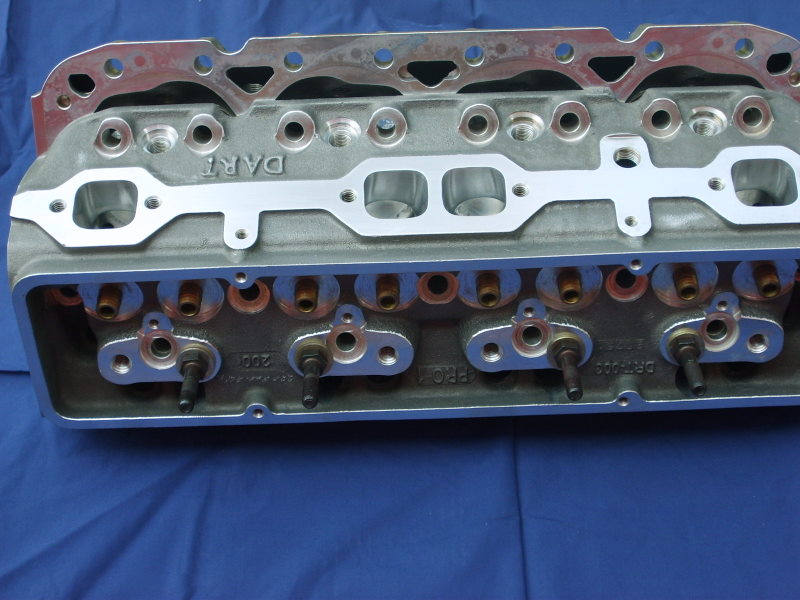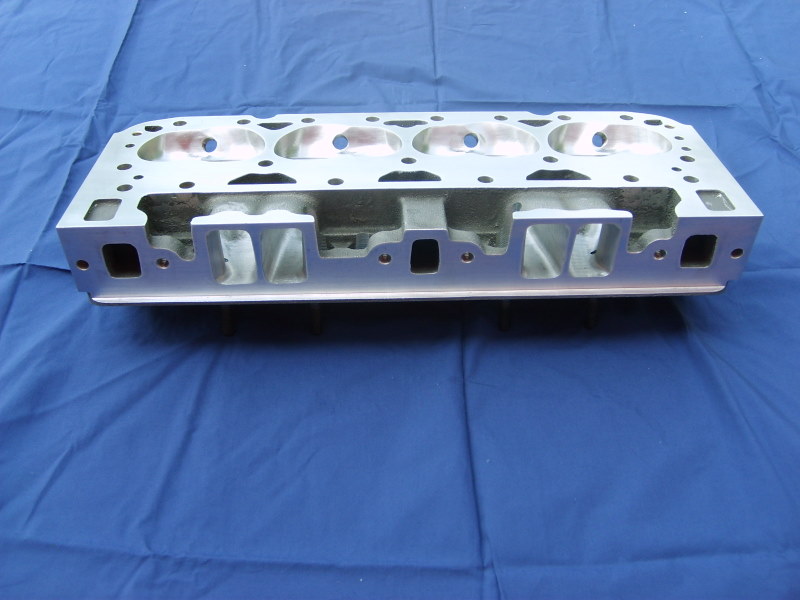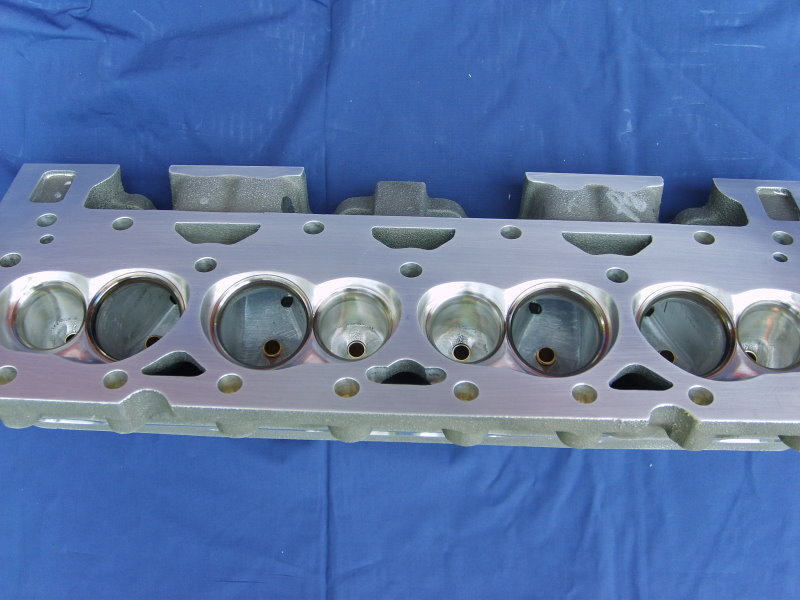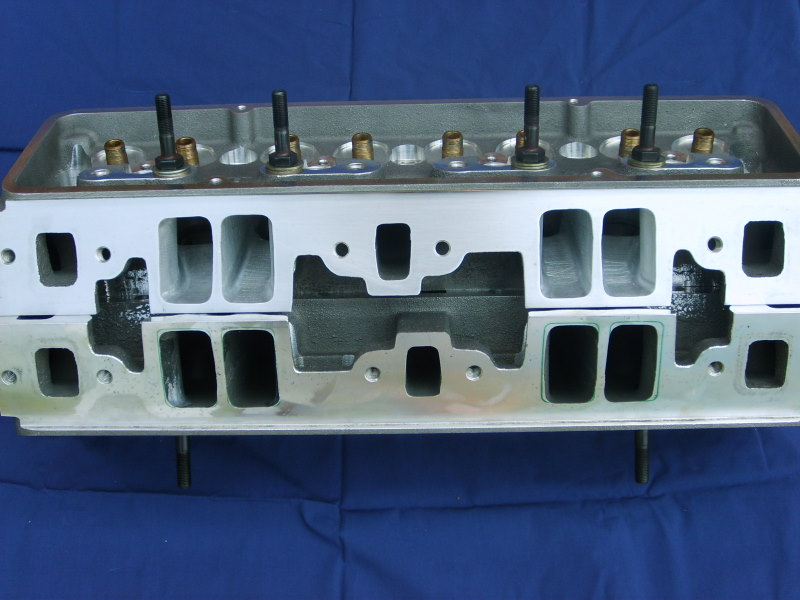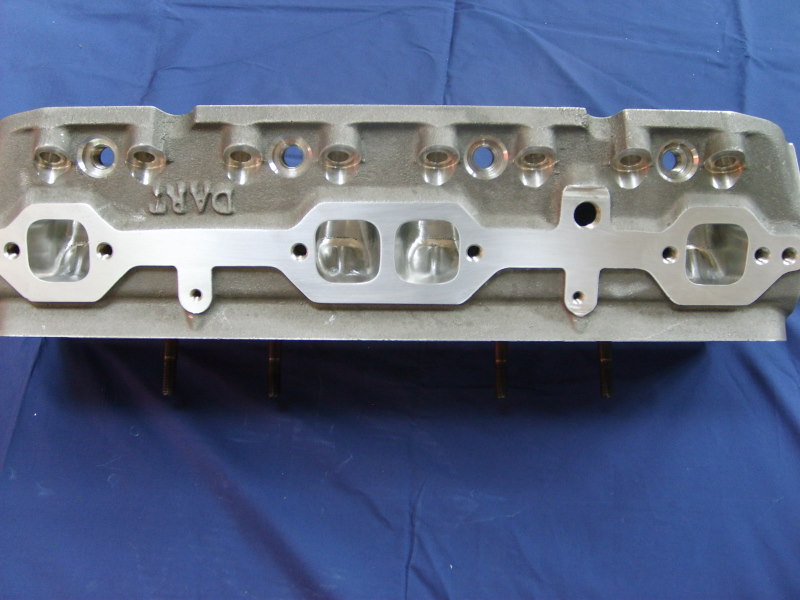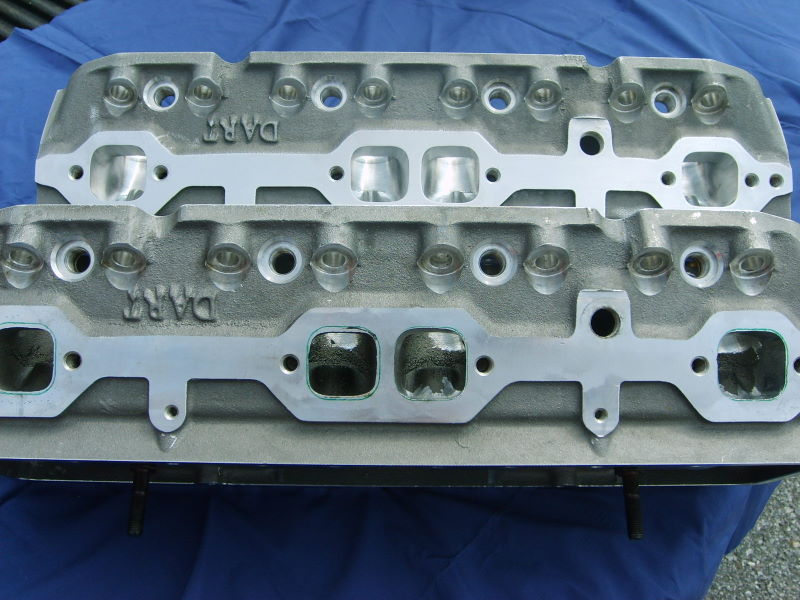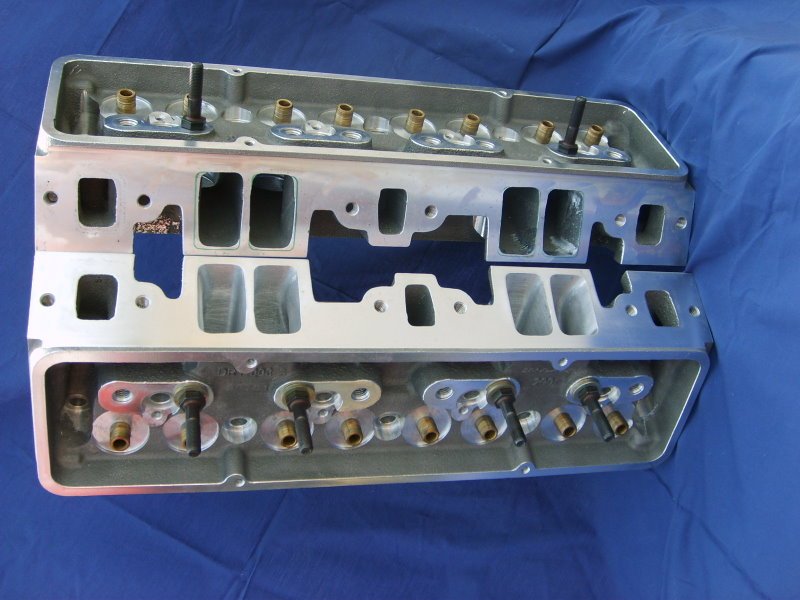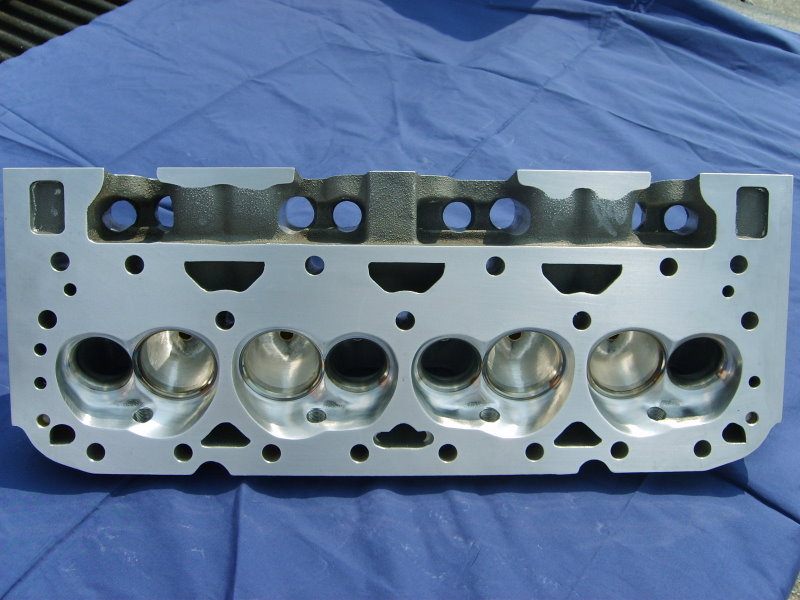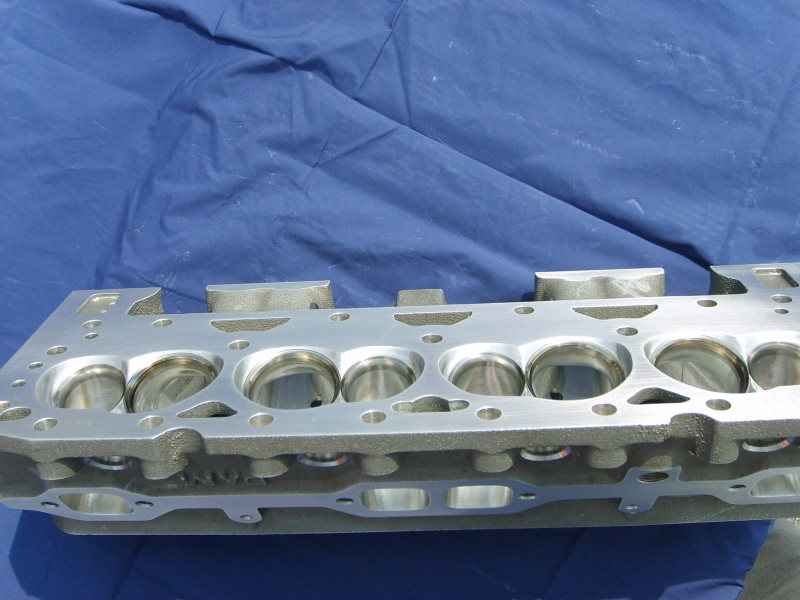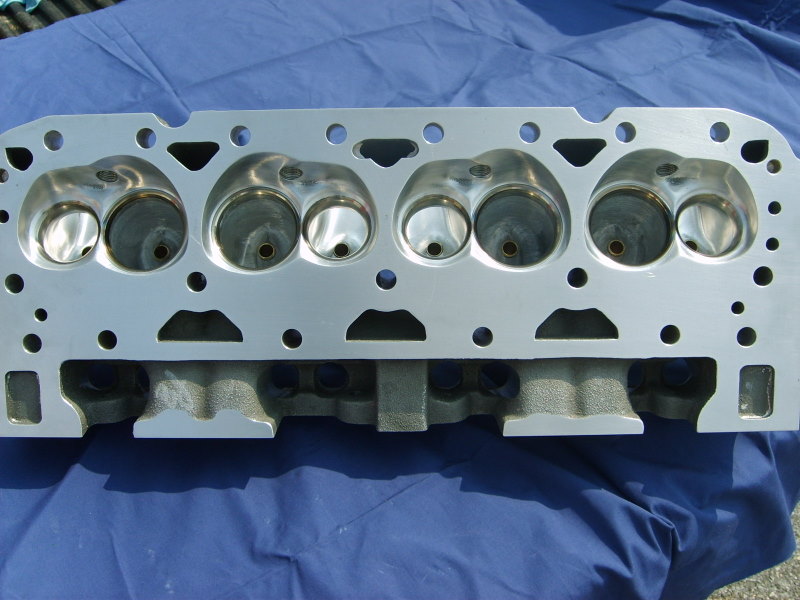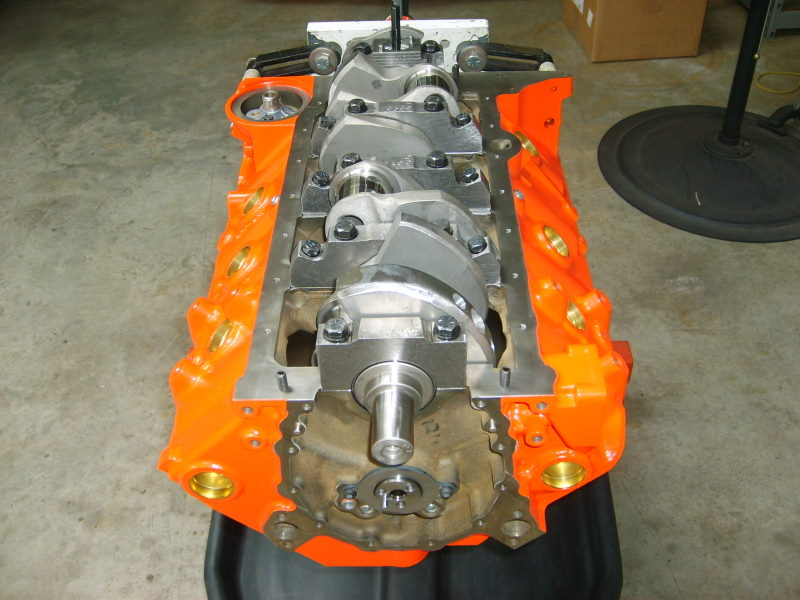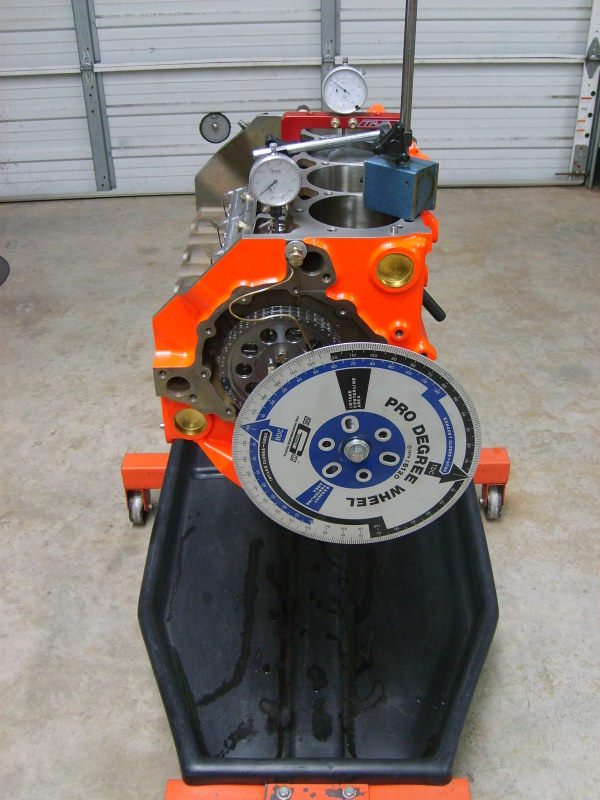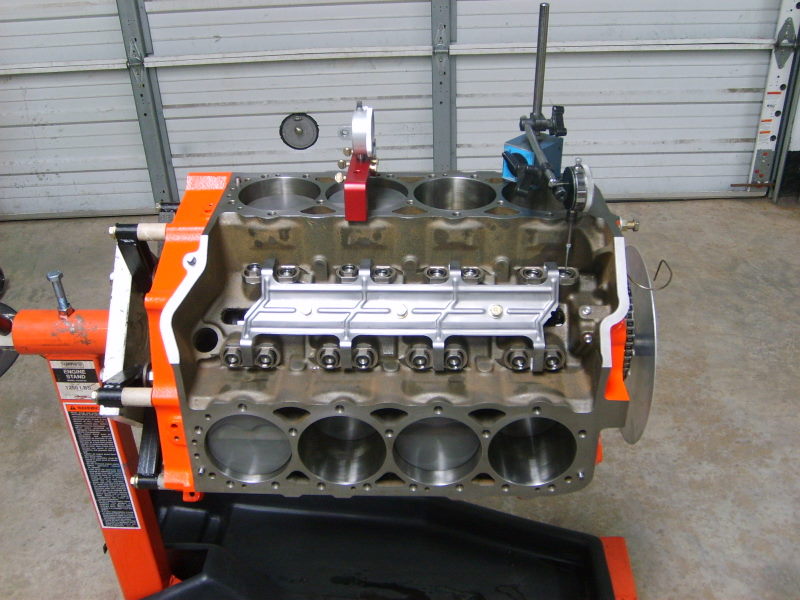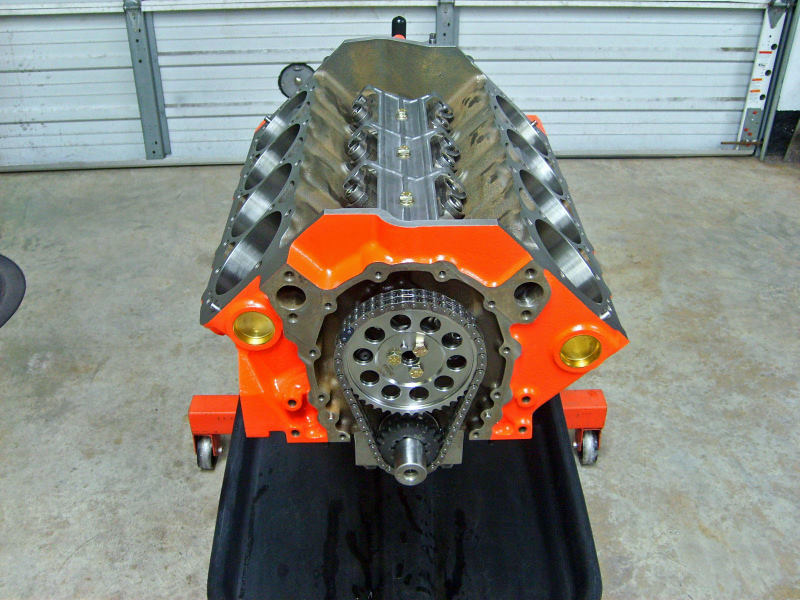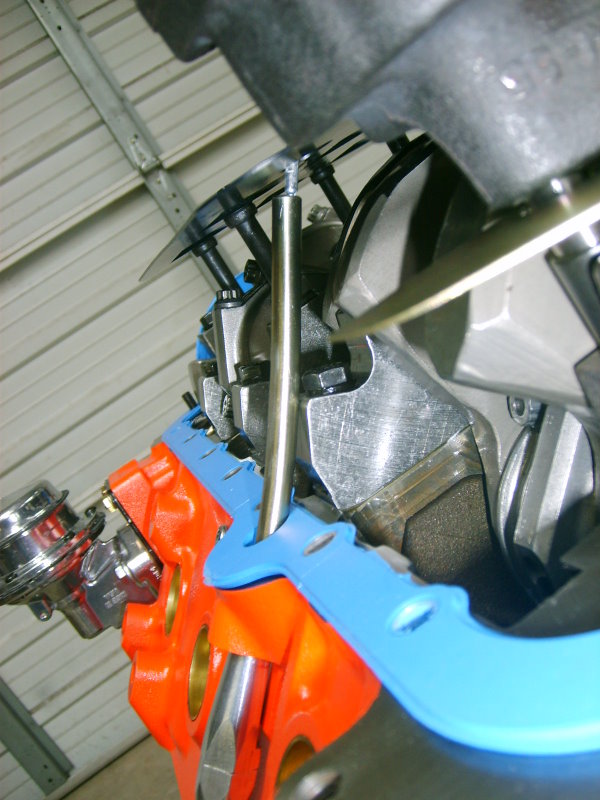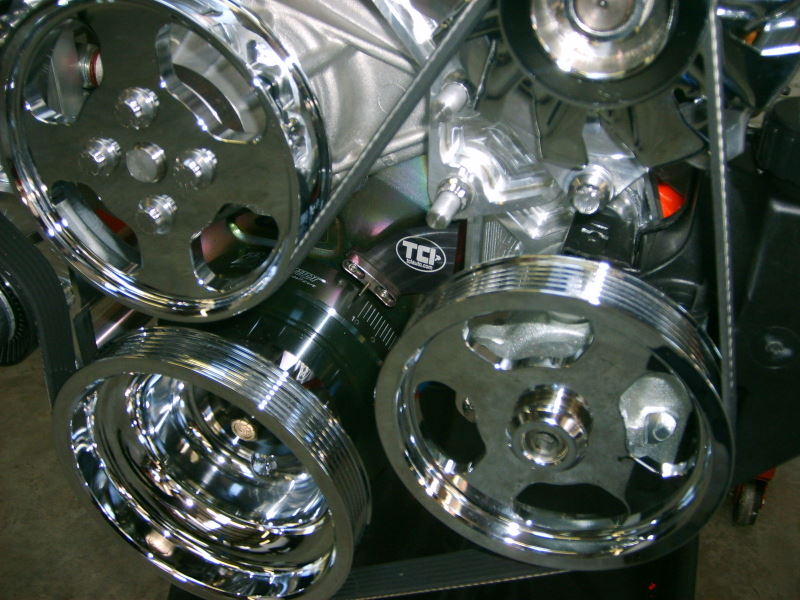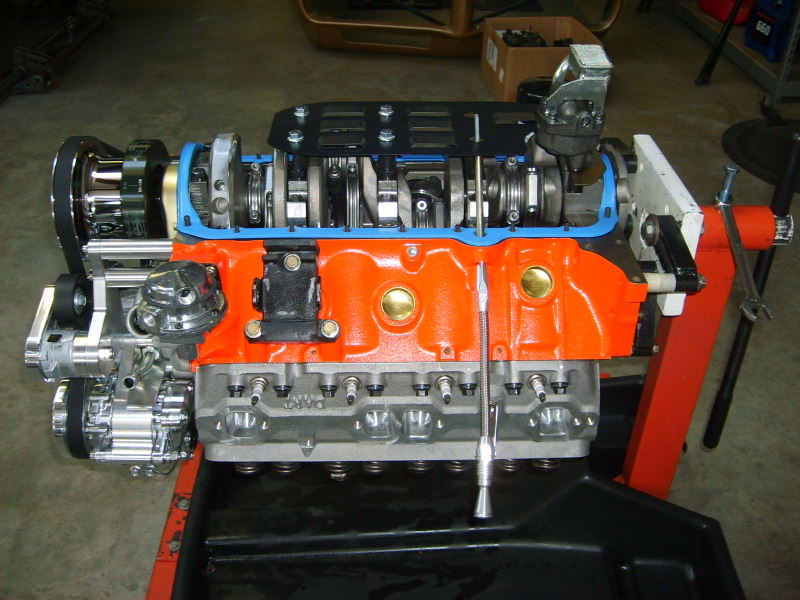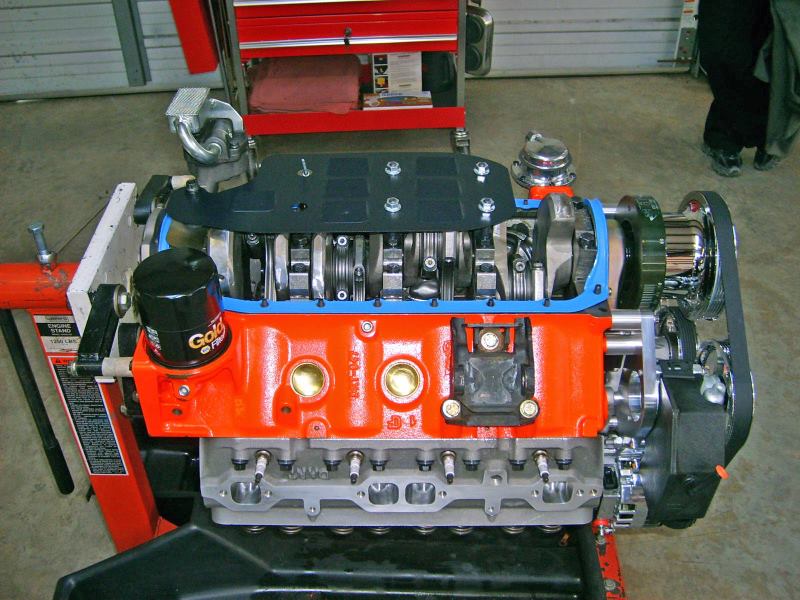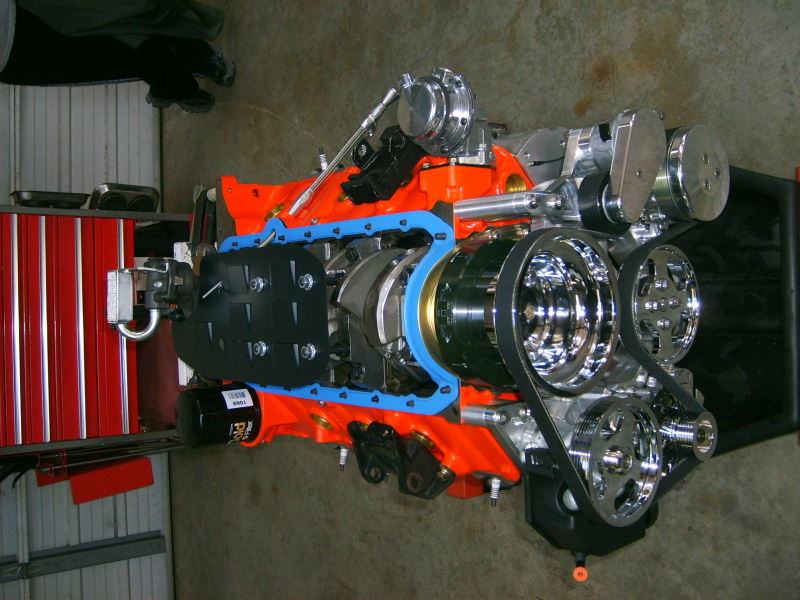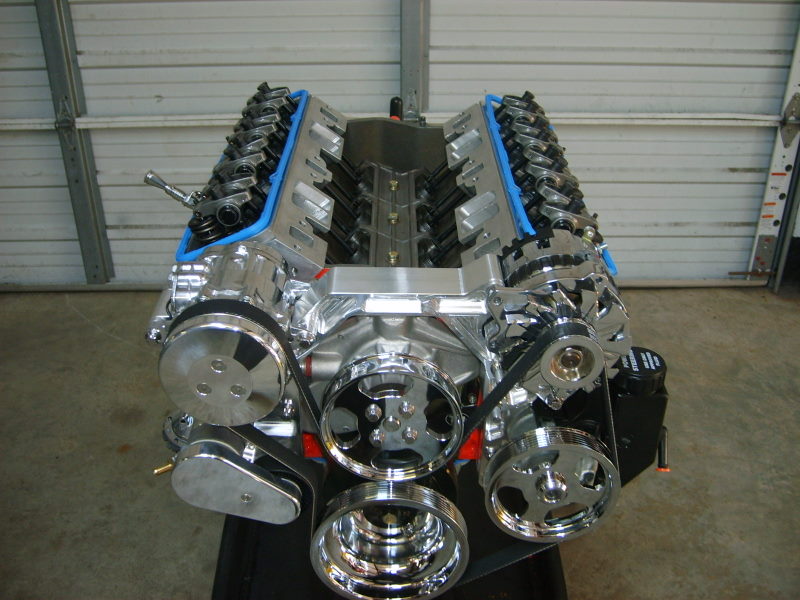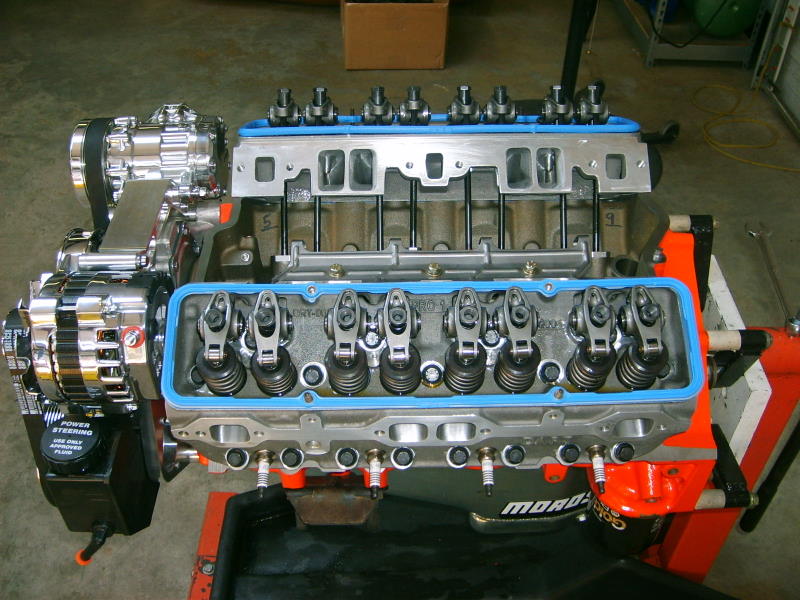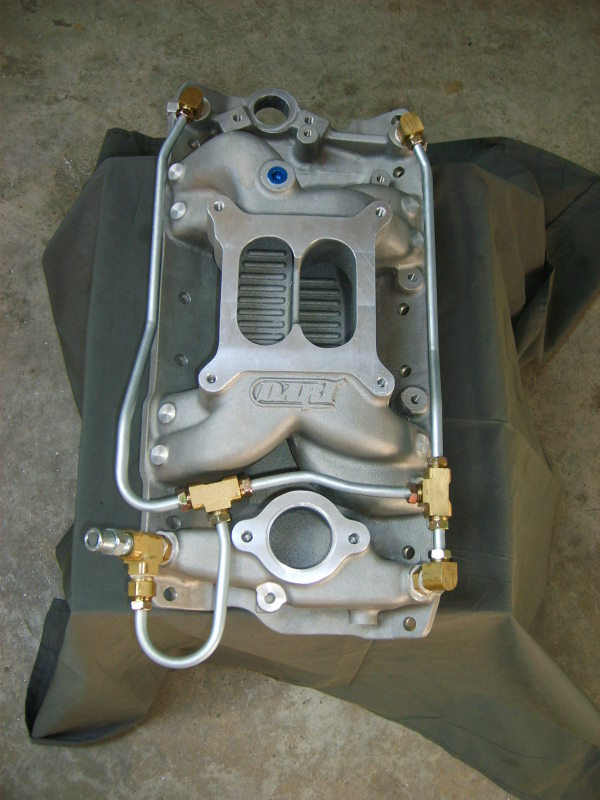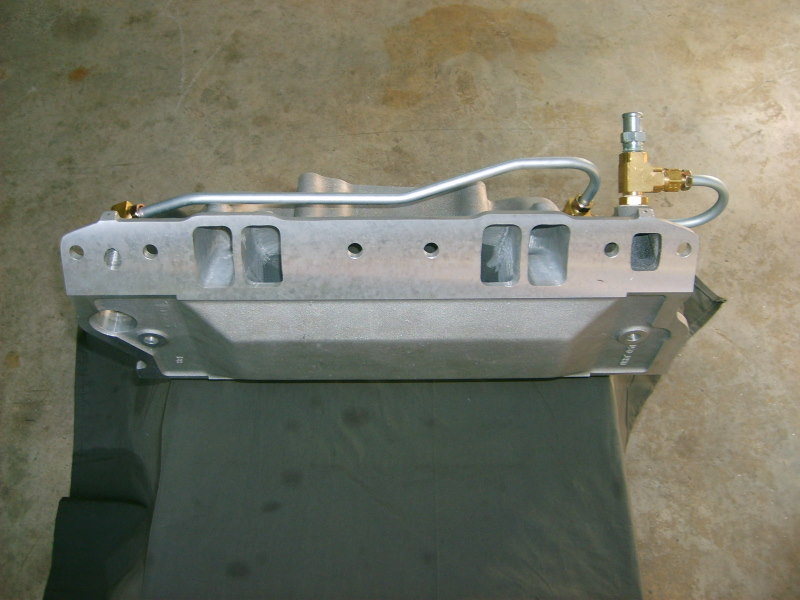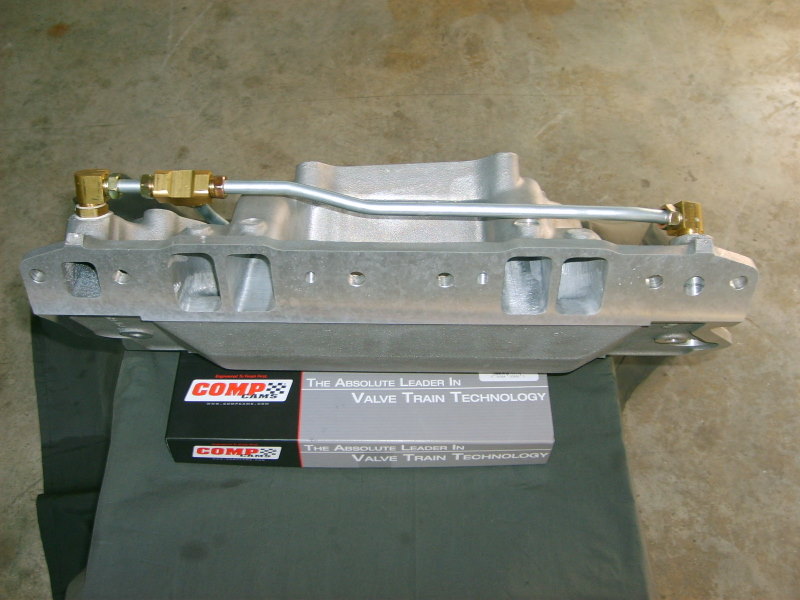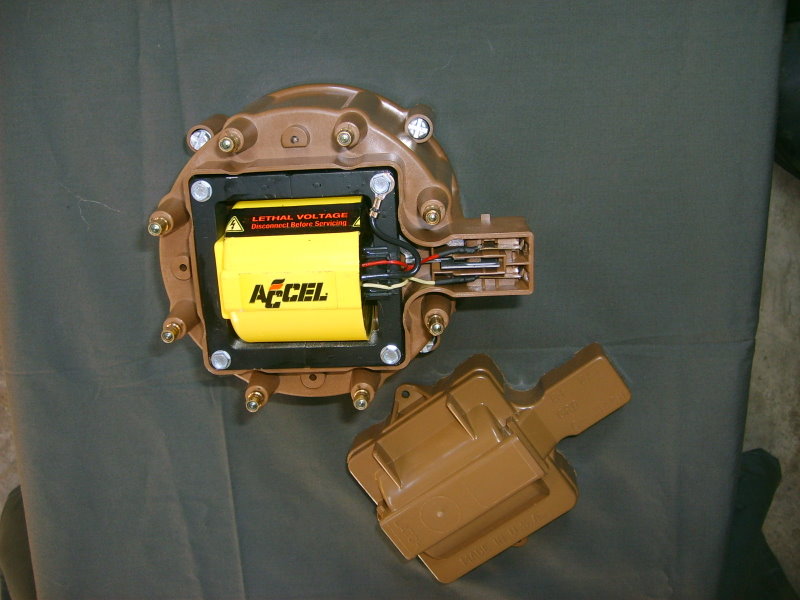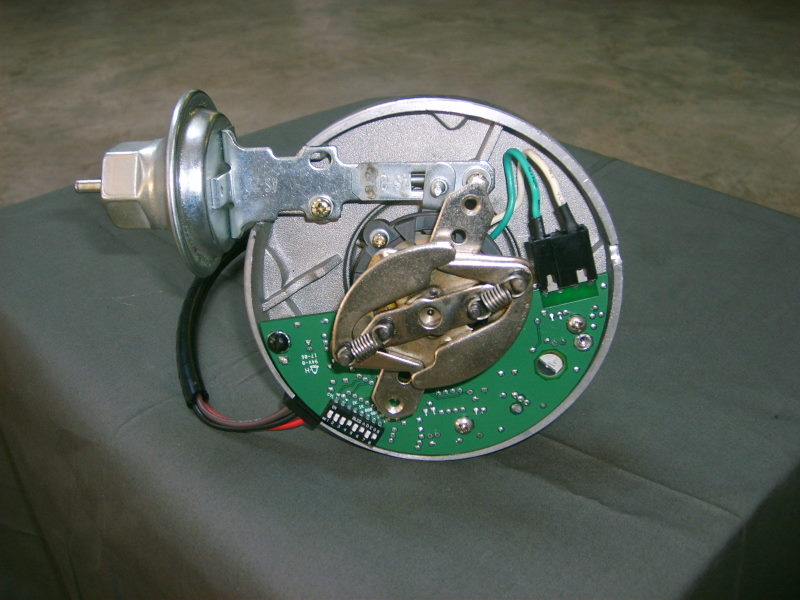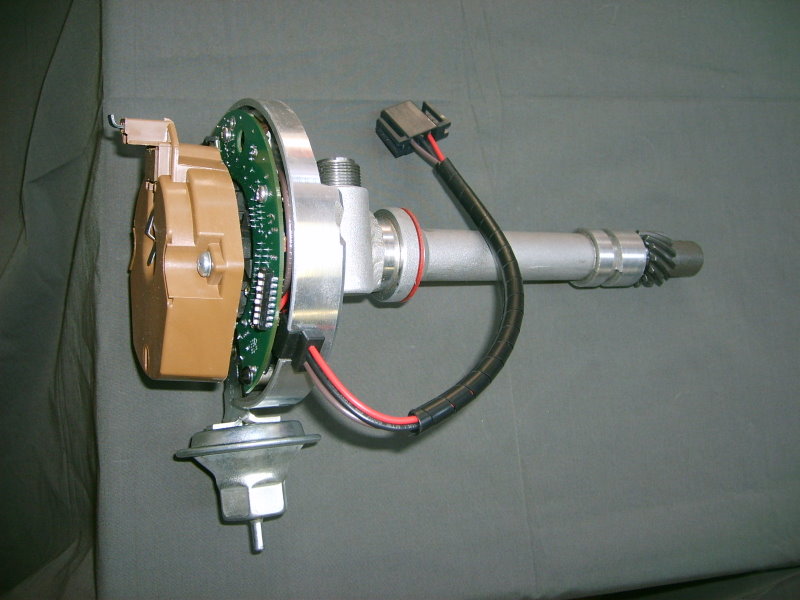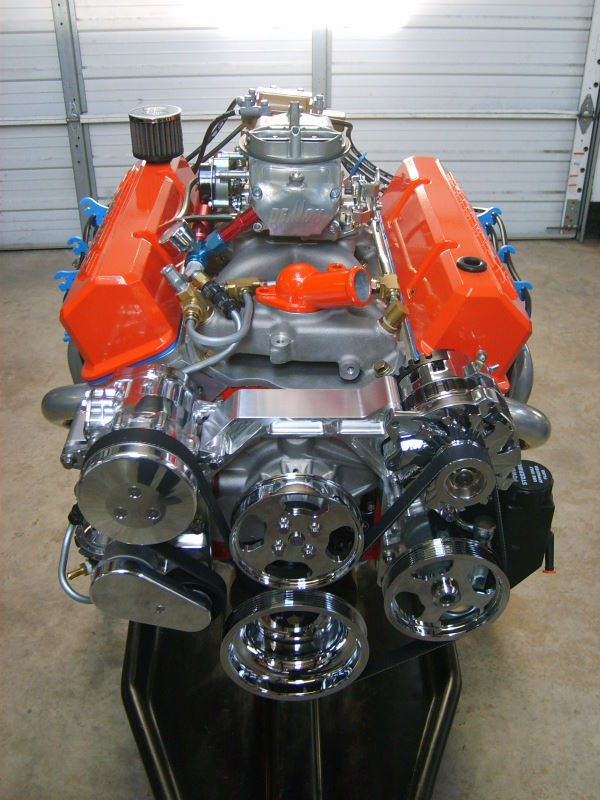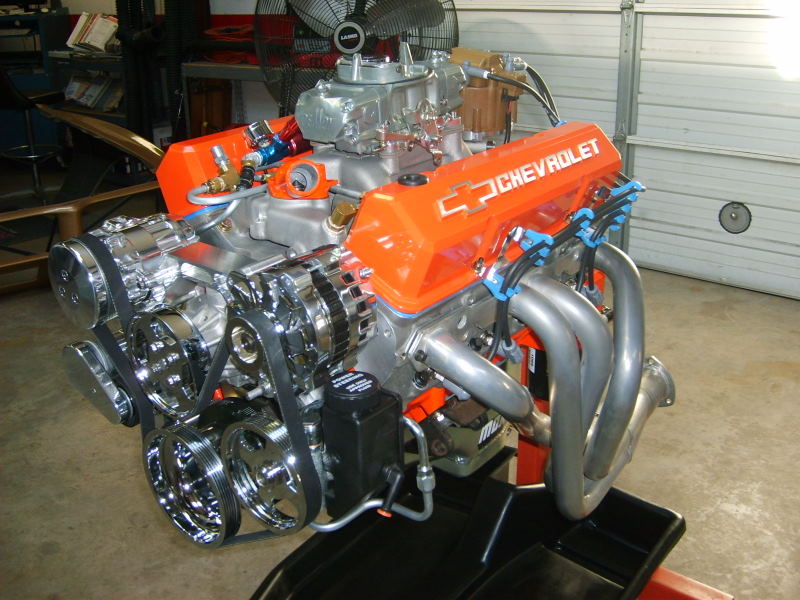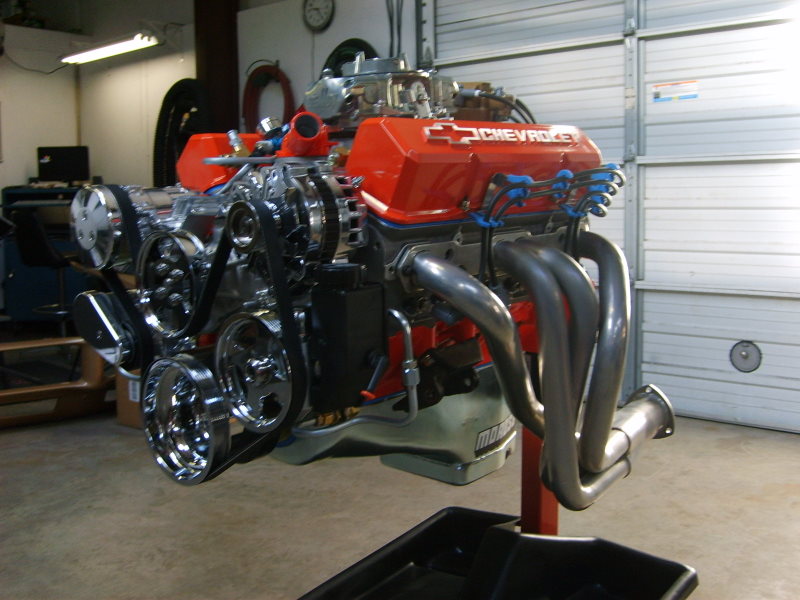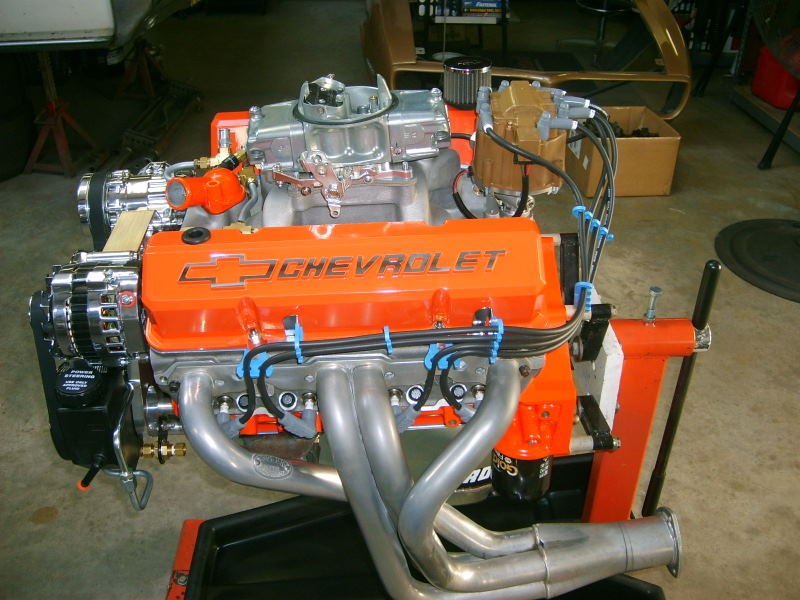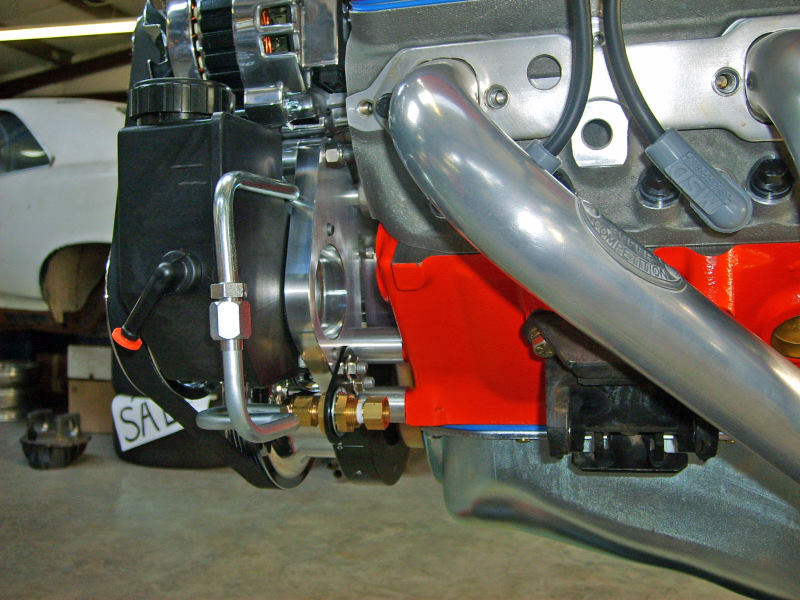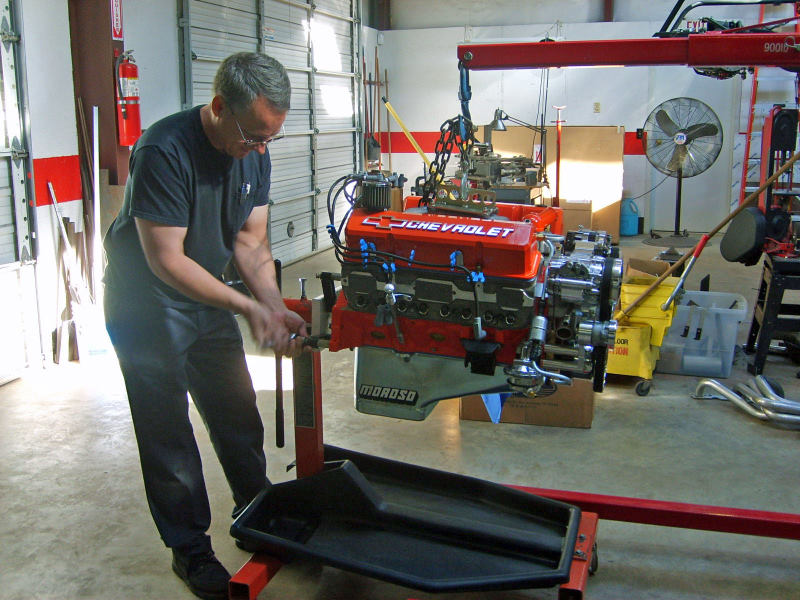 Engine :

Dart "SHP" Block w/4.125" Siamesed Bores and Splayed Main Caps..

Eagle Forged Steel Crankshaft w/3.75" Stroke..

Eagle Forged "H-Beam" Rods w/ 6.000" Length..

Mahle Forged Flat Top Pistons..

Dart Pro-1 200cc Aluminum Heads.. ( Fully Ported and Flow Tested.)

Ferrea "6000 Series" Valves..

Comp. Cams Pro Magnum Roller Rockers..

Comp. Cams Hydraulic Roller Cam & Short Travel Hydraulic Roller Lifters..

Comp. Cams Billet "Double Roller" Timing Chain Set w/Torrington Thrust Bearing.

Fluidamper Harmonic Balancer..

Dart Dual Plane "Air-Gap" Intake Manifold.. ( Fully Ported,)

Edelbrock High Volume "Mechanical" Fuel Pump

HEI Distributor w/Tach Drive.. ( Upgraded Electronics & Tailored Advance Curves.)

Barry Grant 750-cfm Demon Carburetor w/Electric Choke Conversion..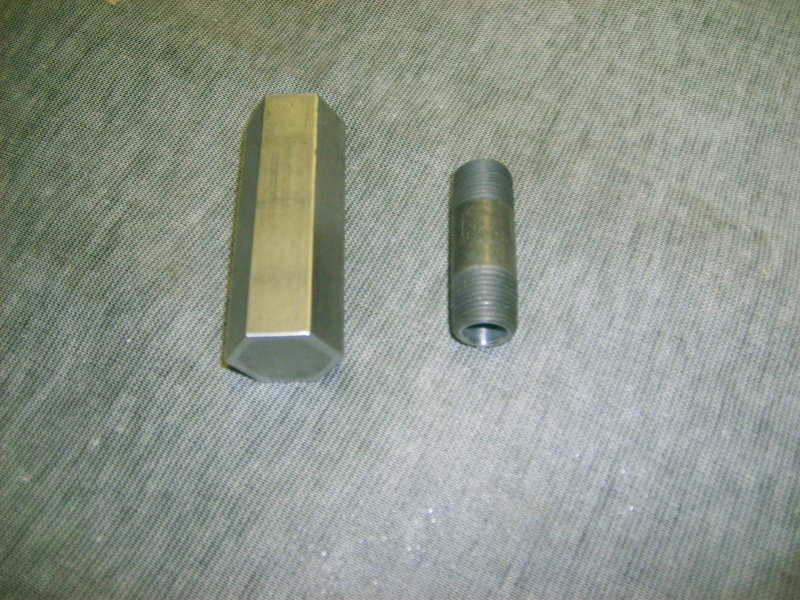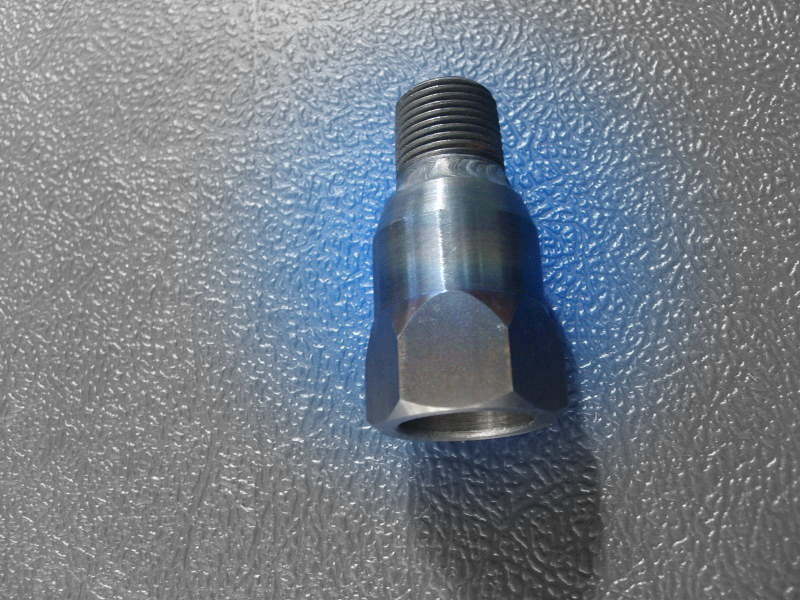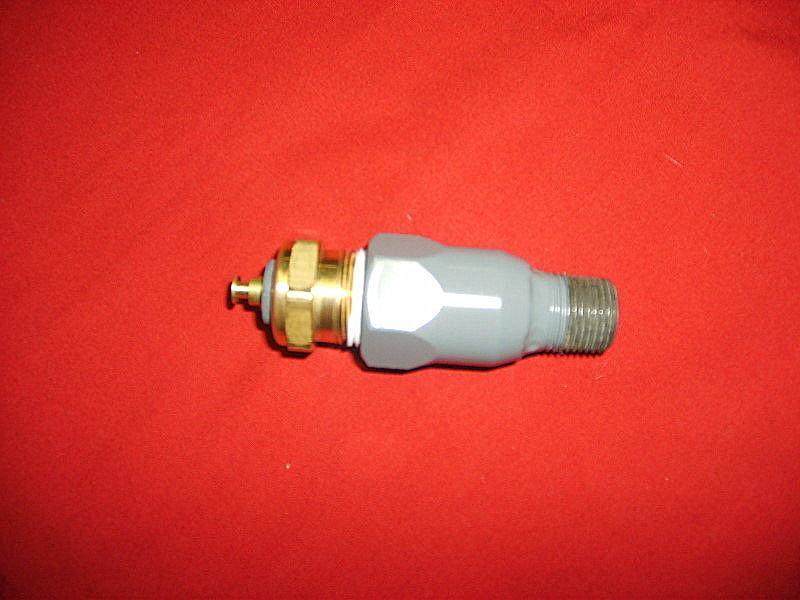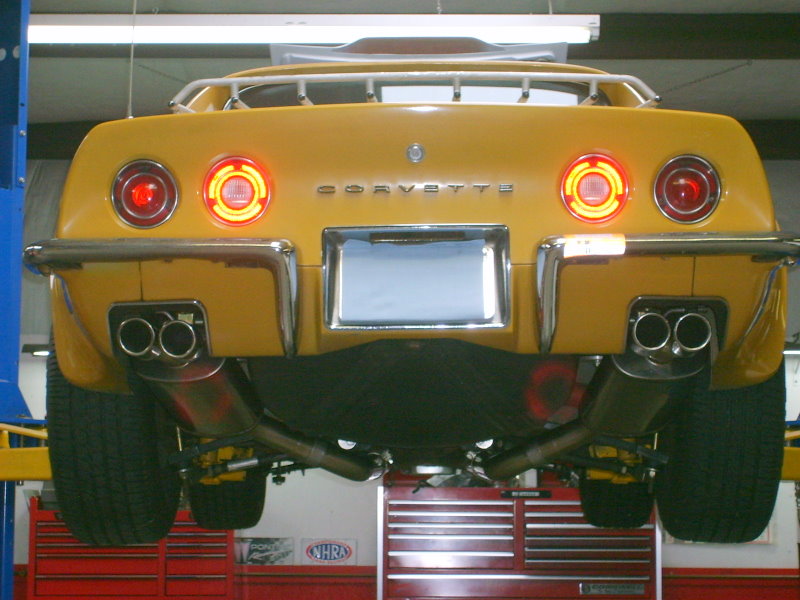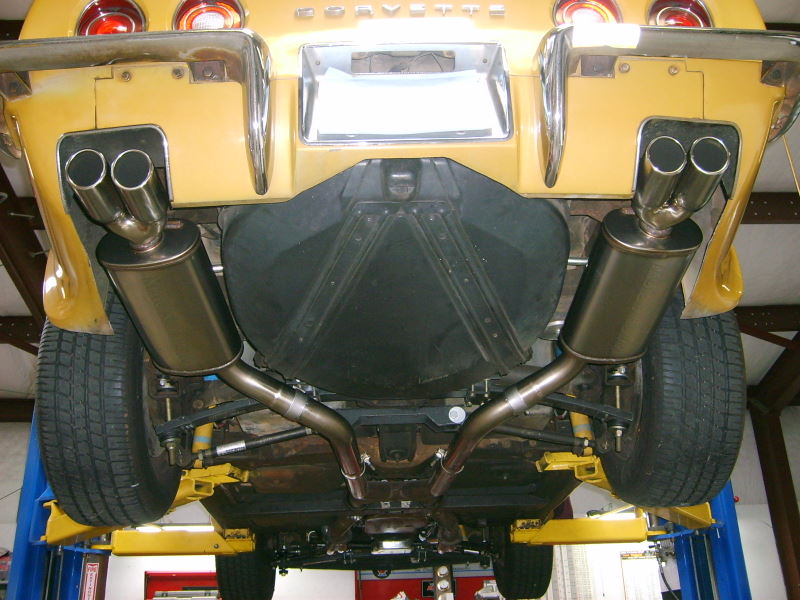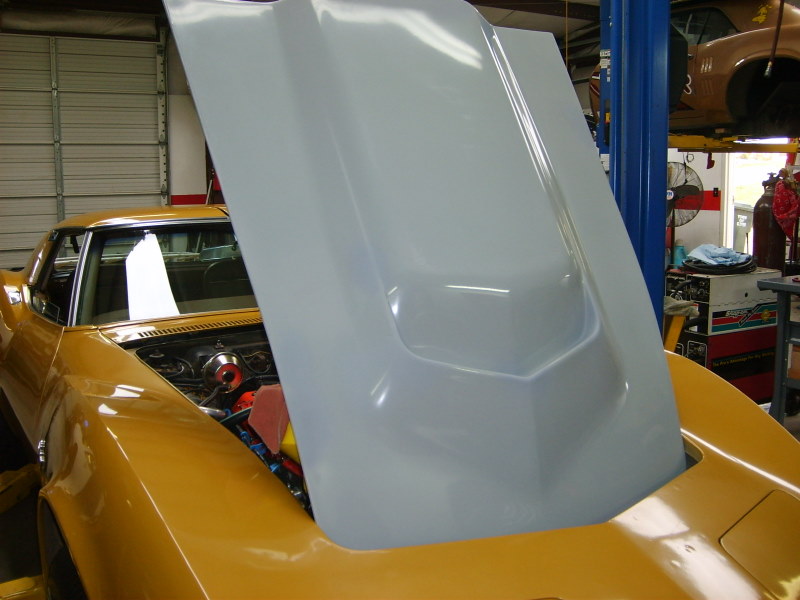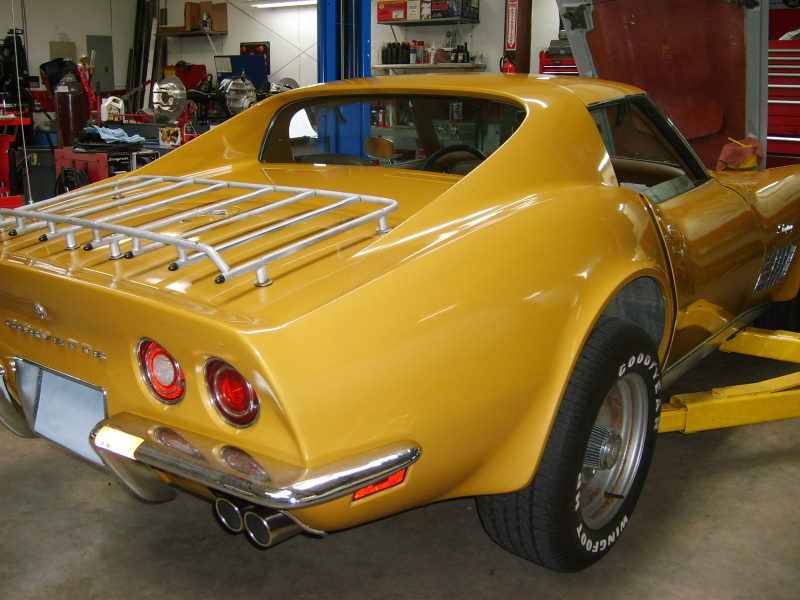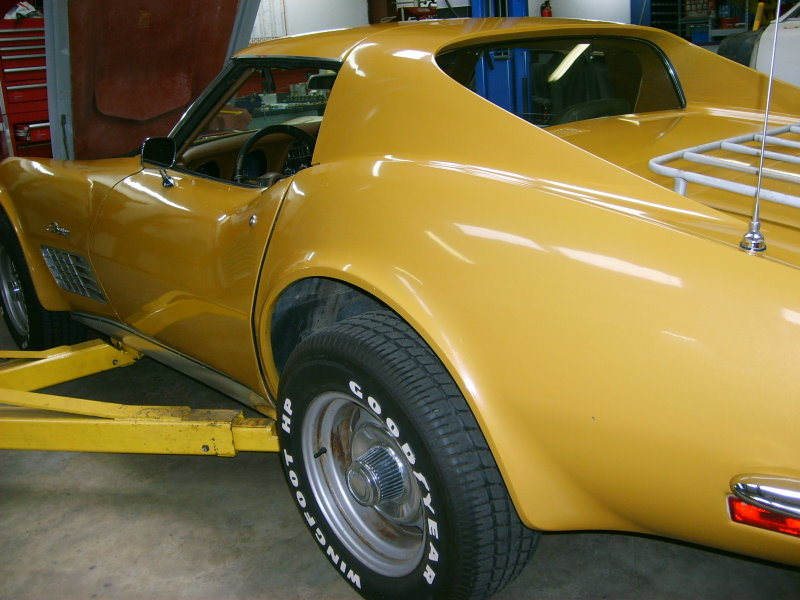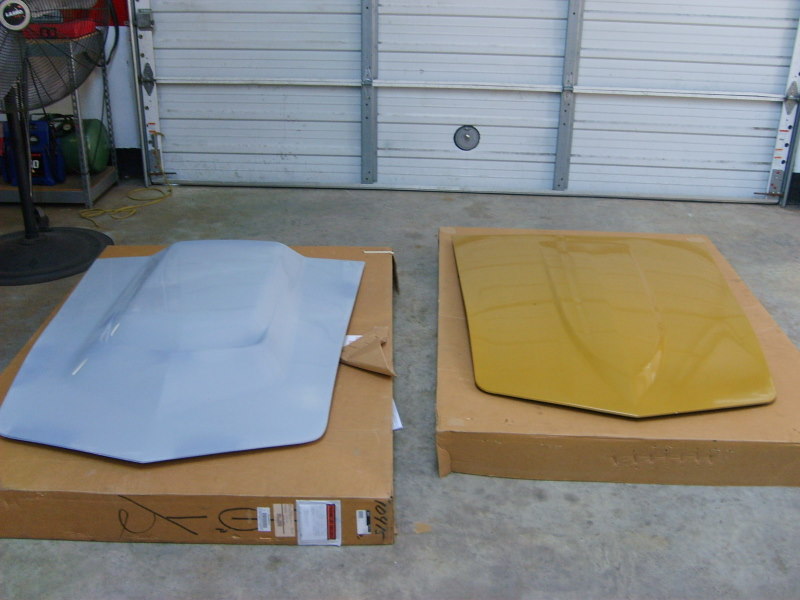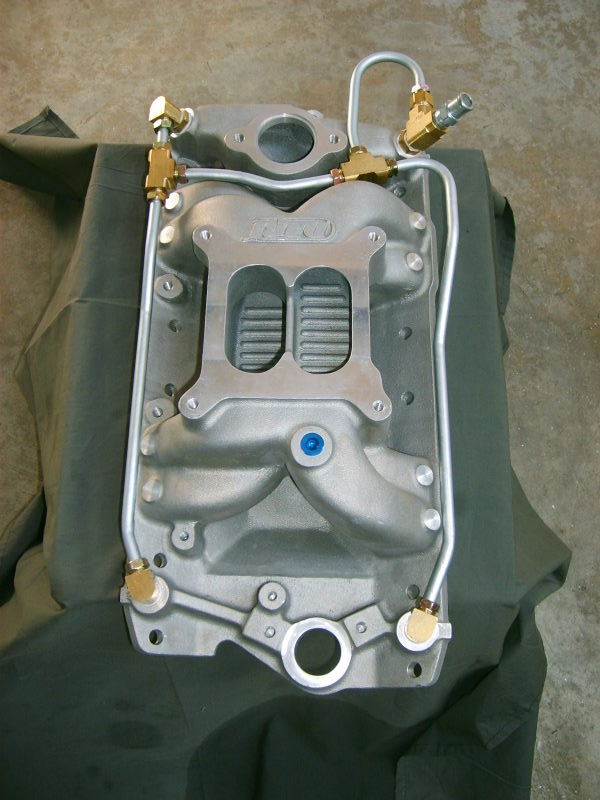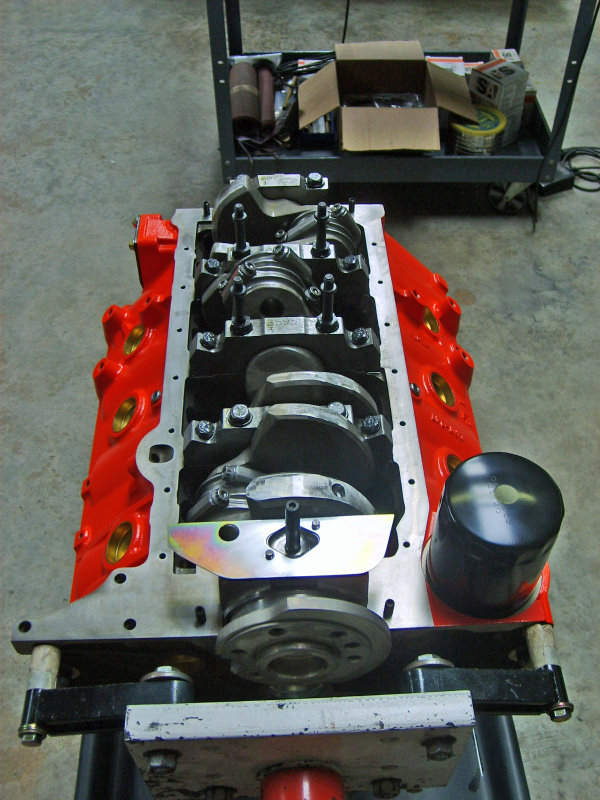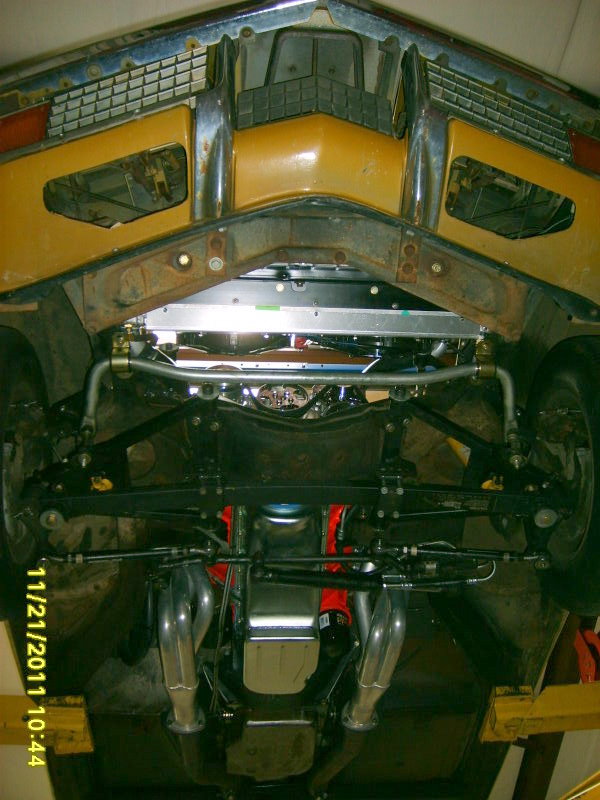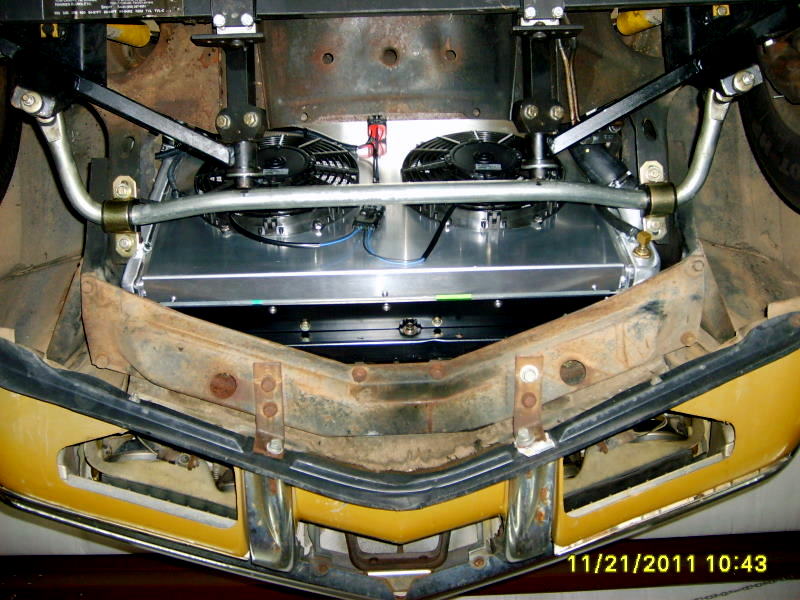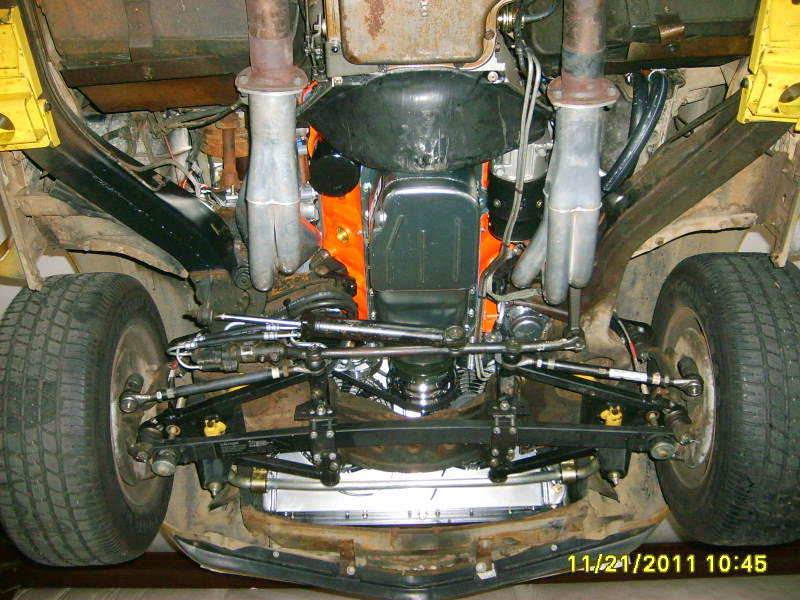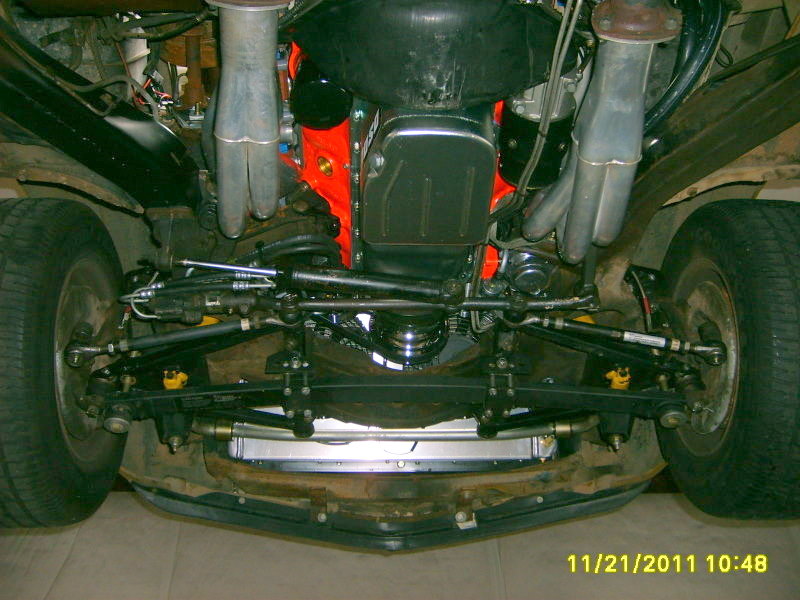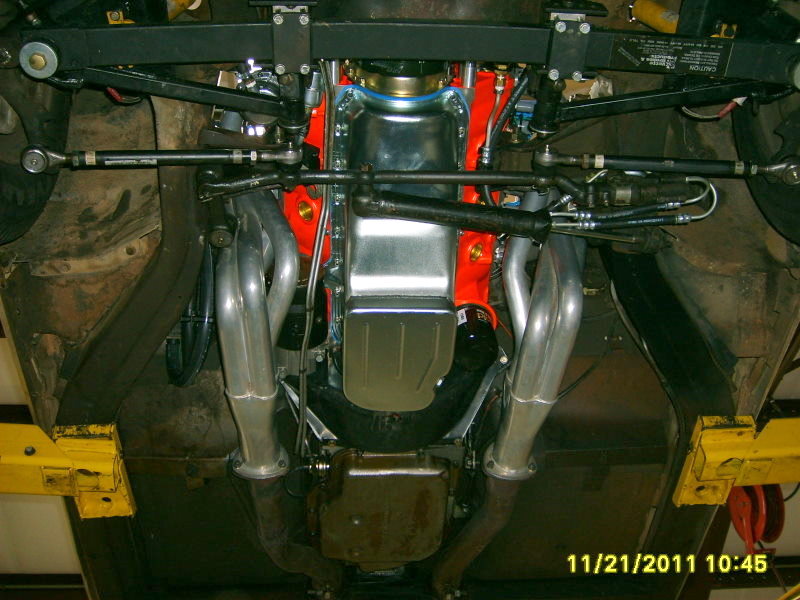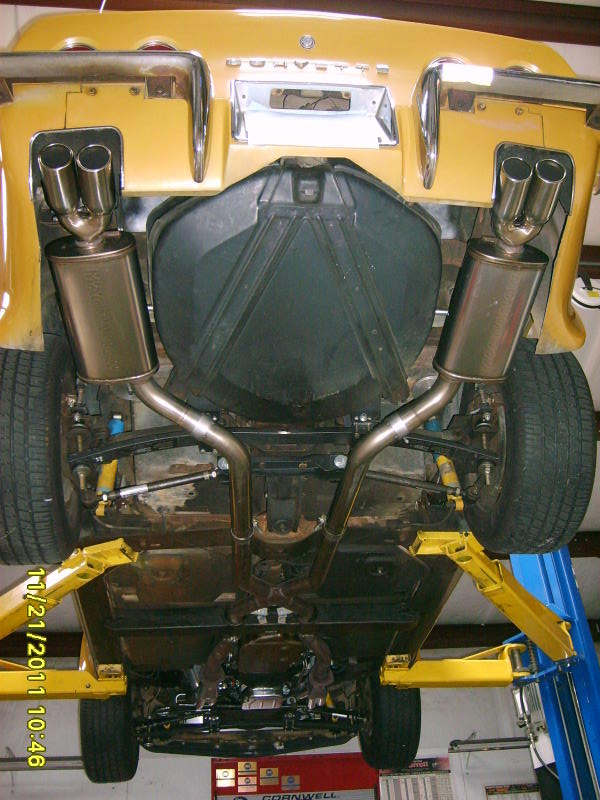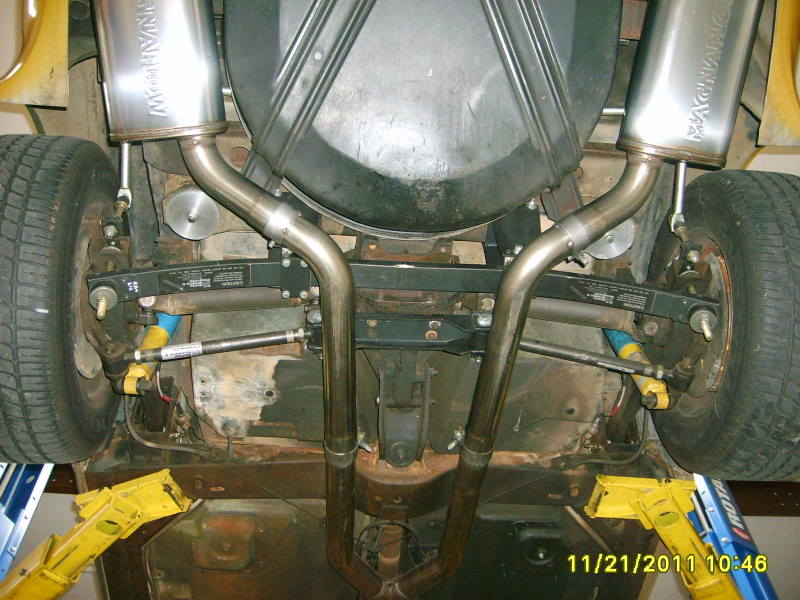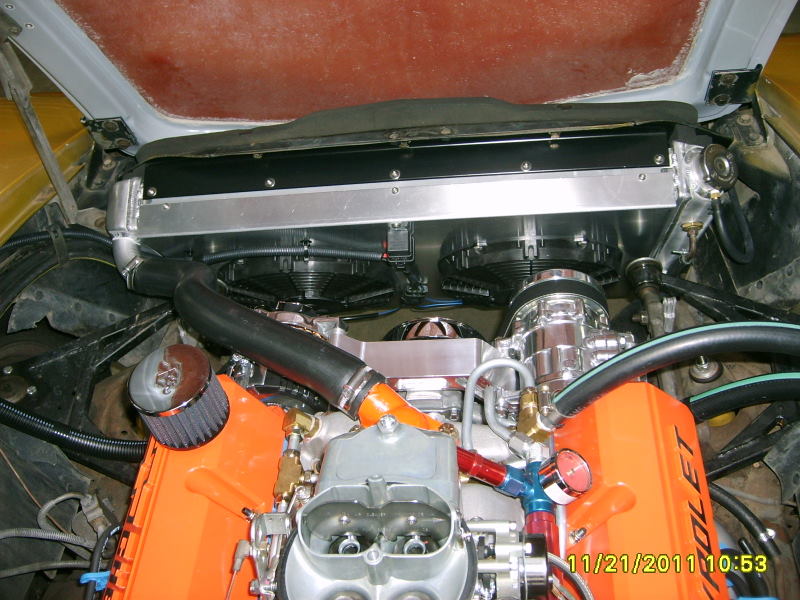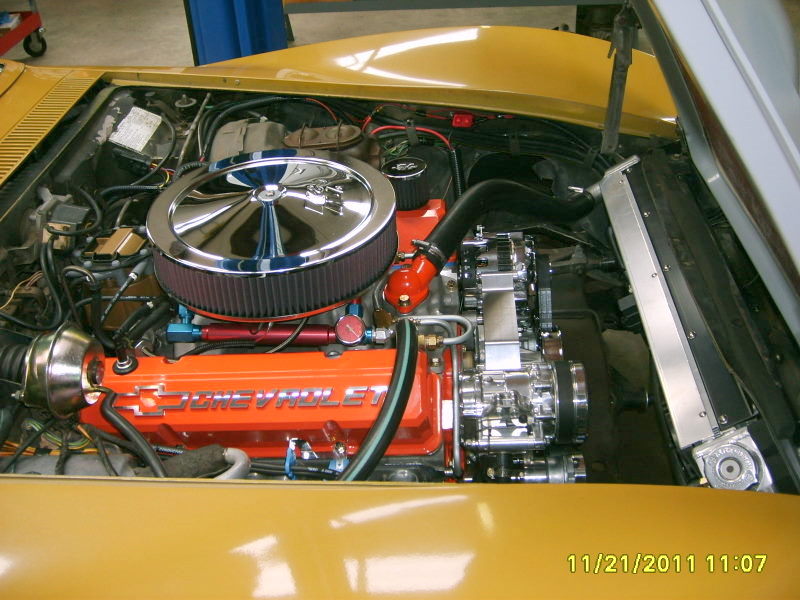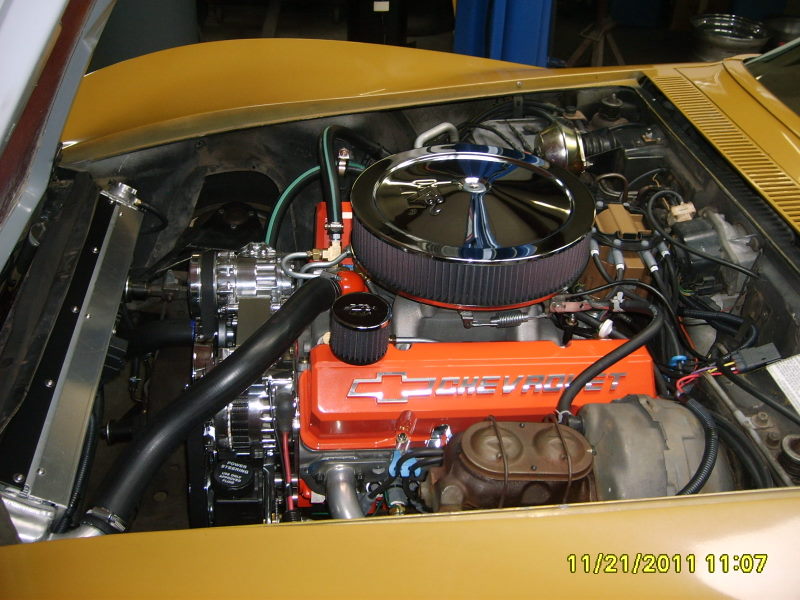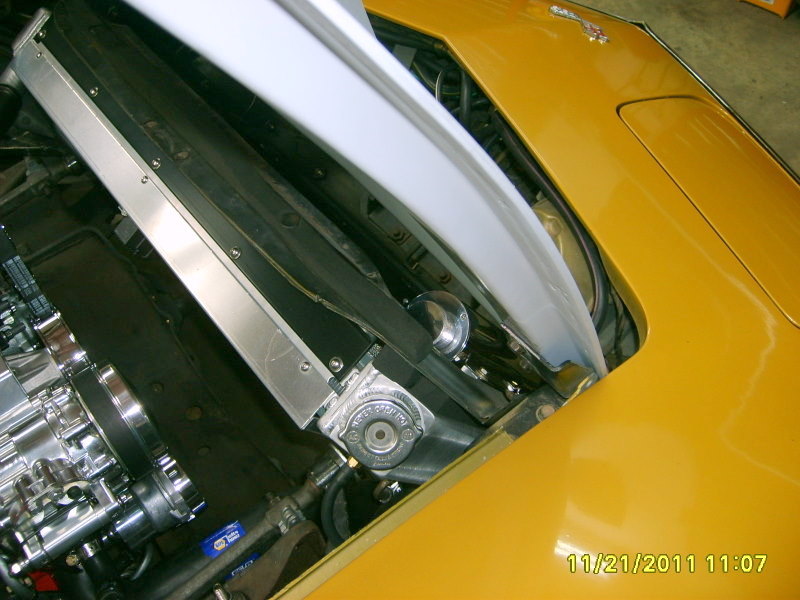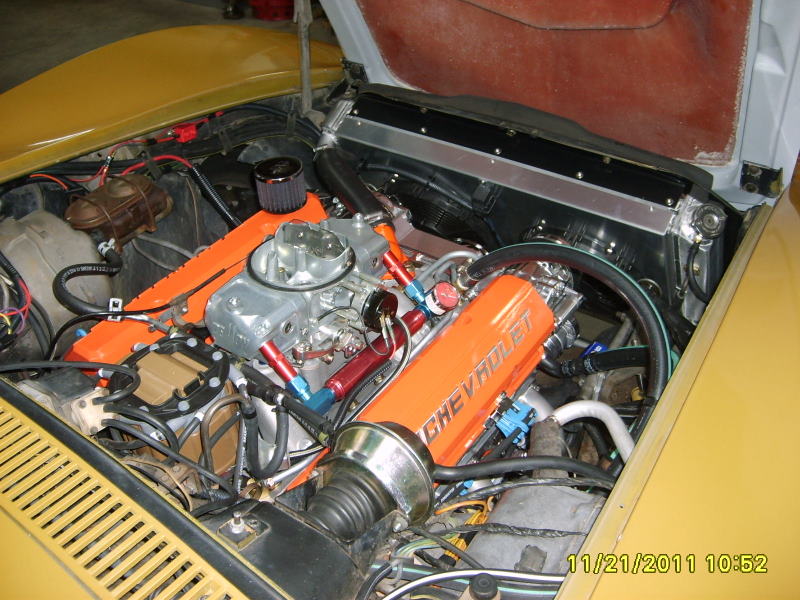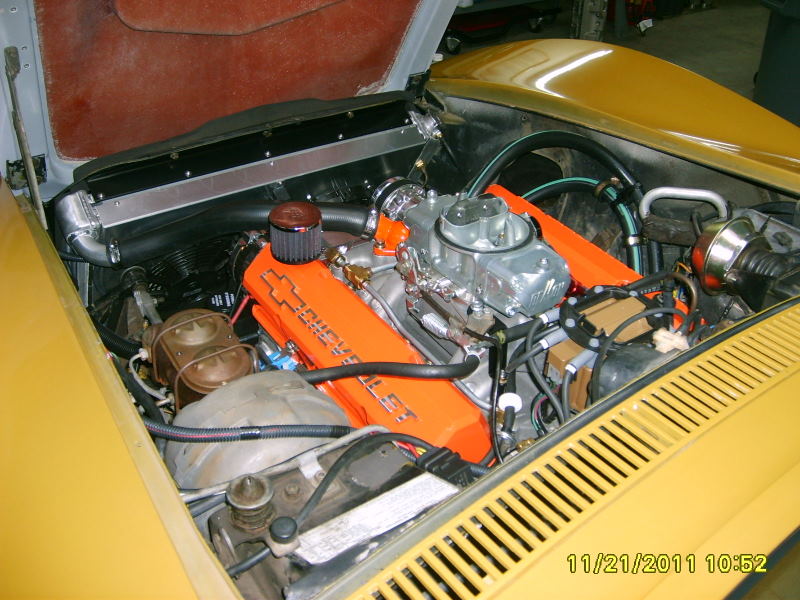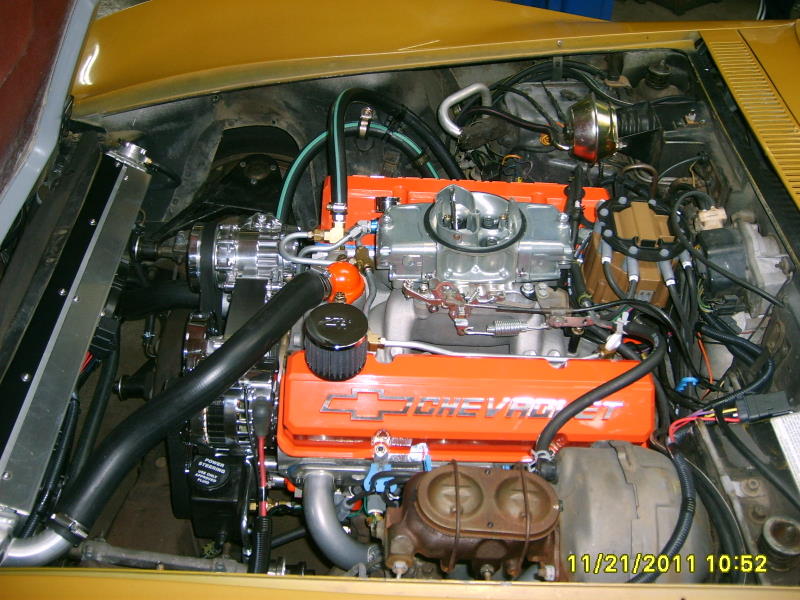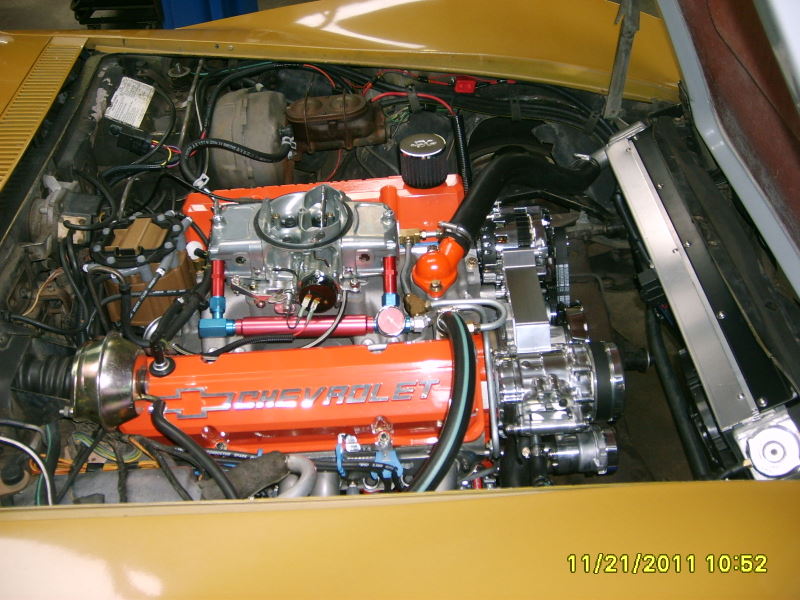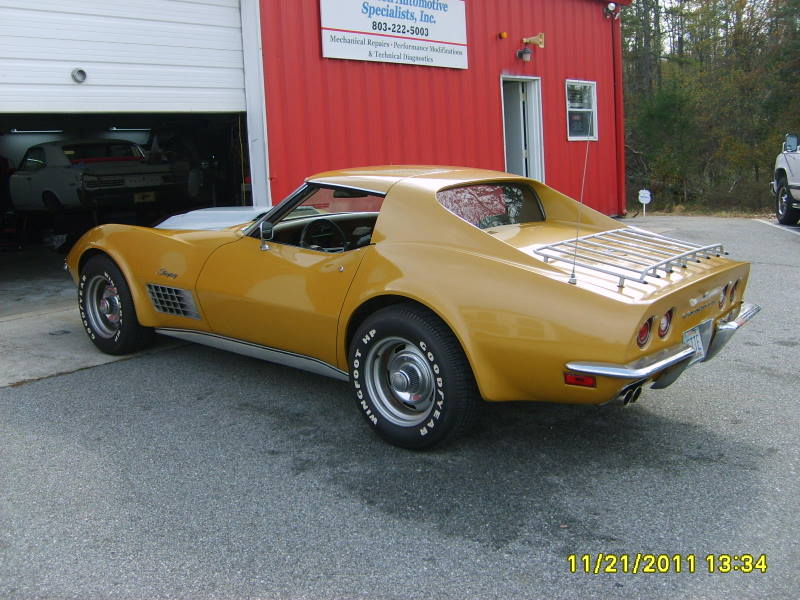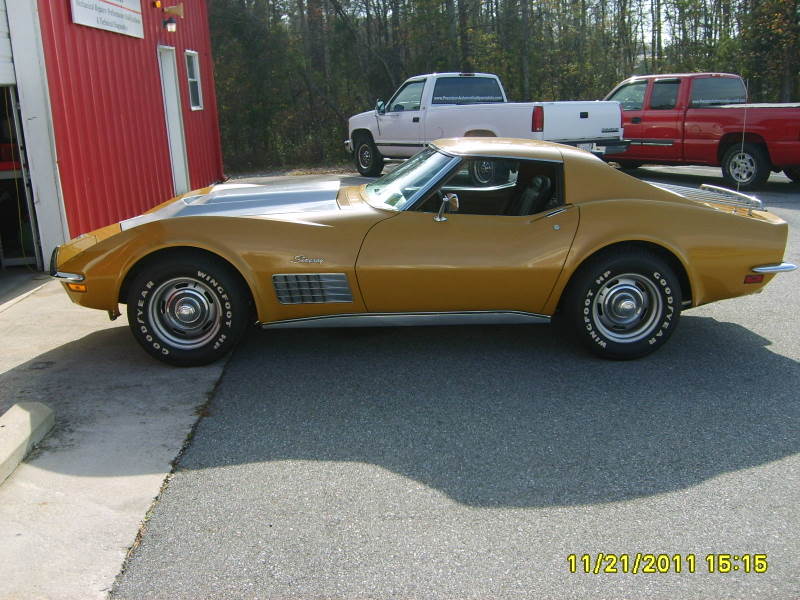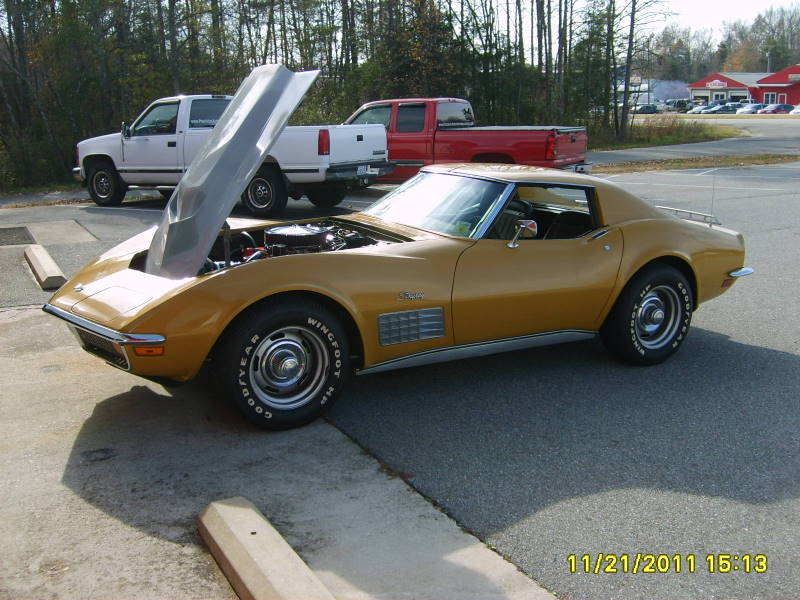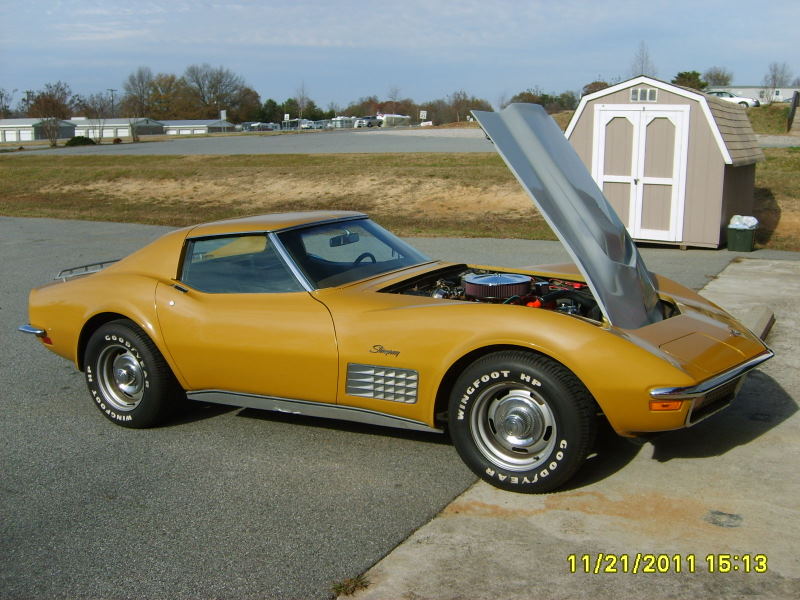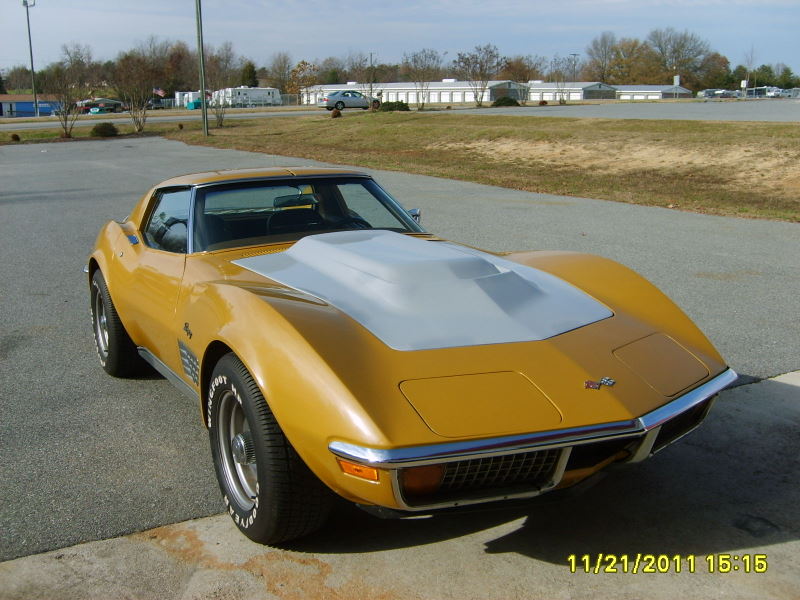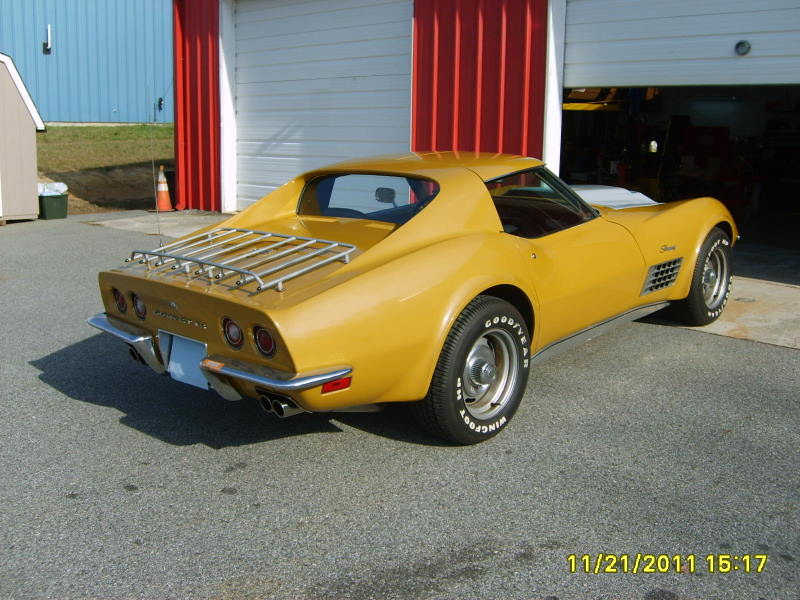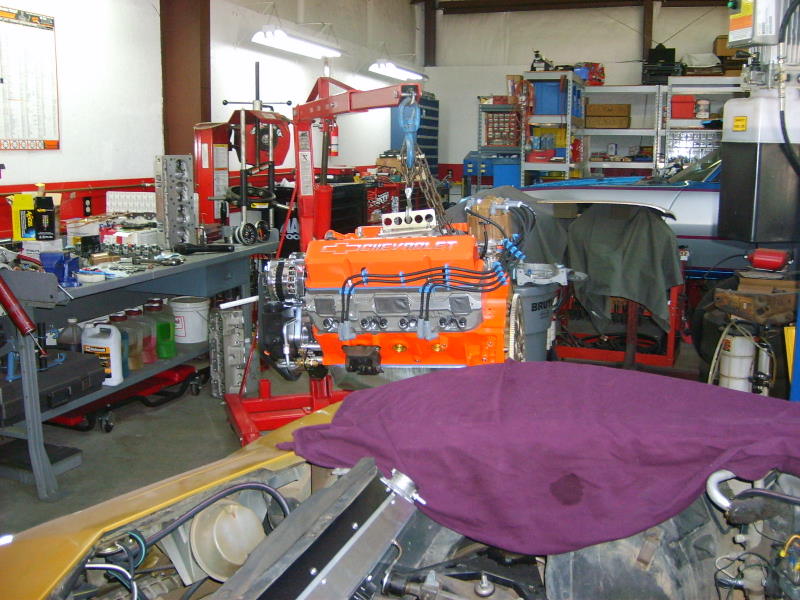 Fabricated Coolant Temperature Sensor Adapter.. From the Raw Materials to the Completed/Ready to Install Assembly..

HEI Distributor w/Mechanical Tach Drive.. Melonized Steel Drive Gear.. Rev Limiting High Output Module.. High Output Integral Coil..

Adjustable Vacuum Advance and a Tailored Centrifugal/Mechanical Advance Curve..

Cooling System :

Griffin "High Capacity" 2-Row Aluminum Radiator..

Griffin Custom Aluminum Fan Shroud w/Two Electric Cooling Fans..

Custom Fabricated External Coolant Lines..

Stewart "Stage-2" High Volume Water Pump..

Robert Shaw Hi-Flow Thermostat..

This page was last updated: November 24, 2016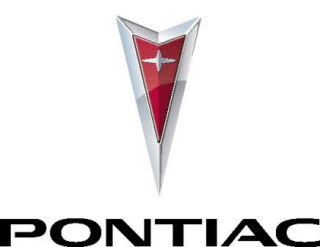 **** Updated Images Below, after 4-1/2 Years on the Road ****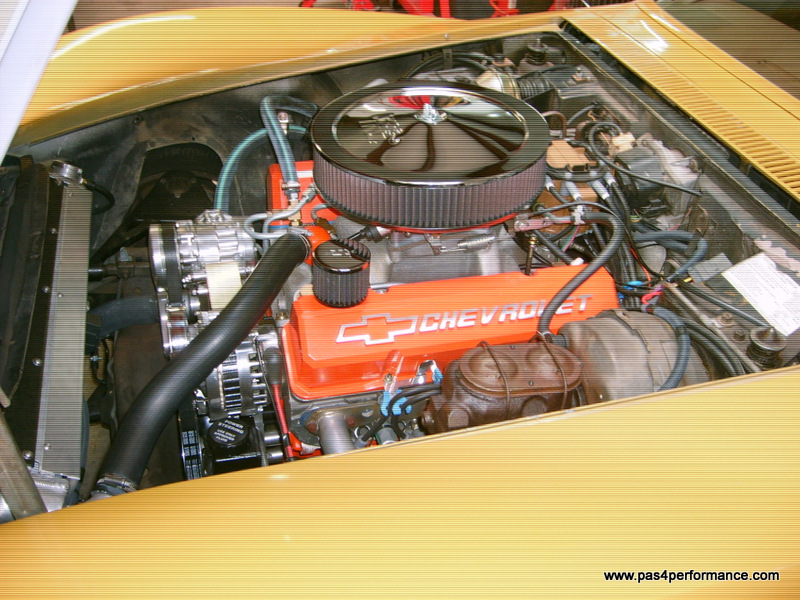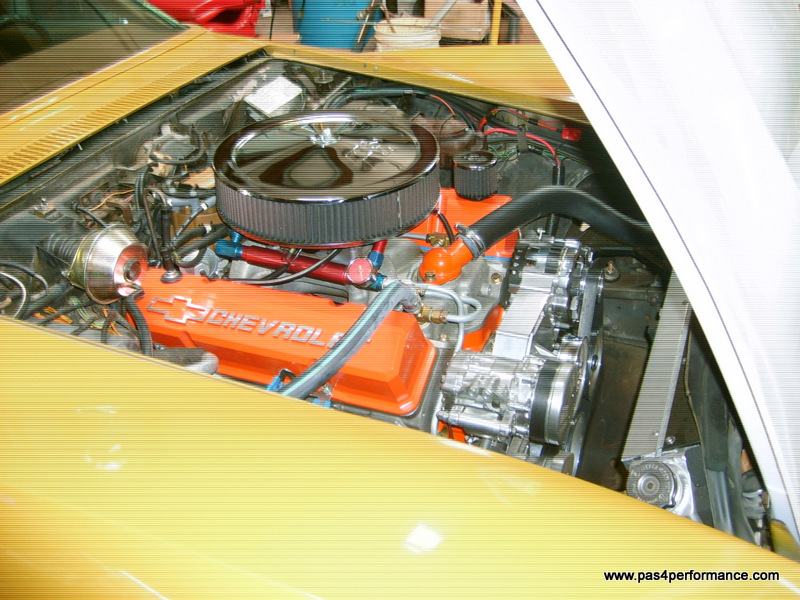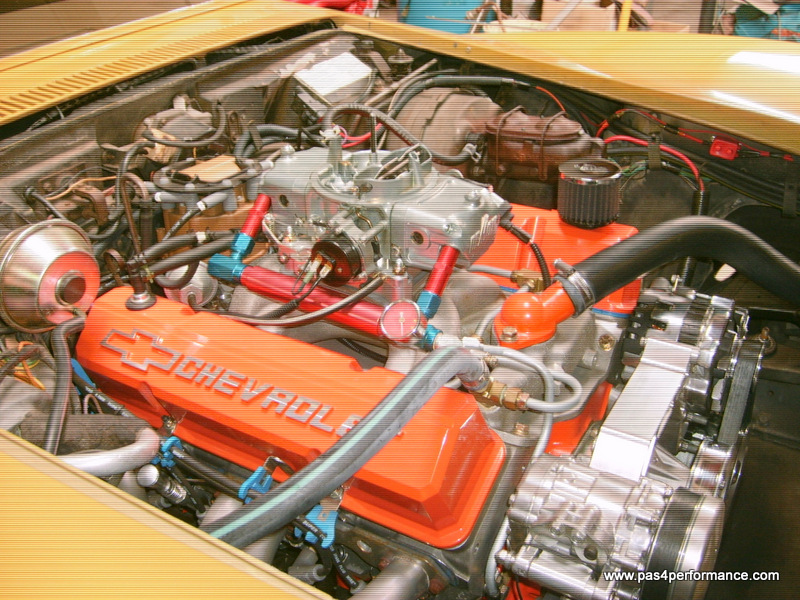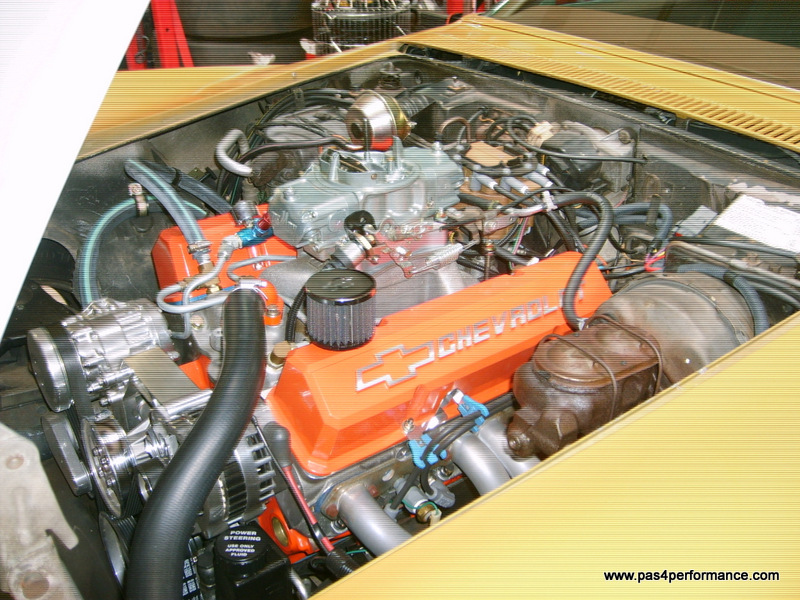 We Milled, Blended and Installed a Custom 1" Carburetor Spacer for a Little More Top End Power.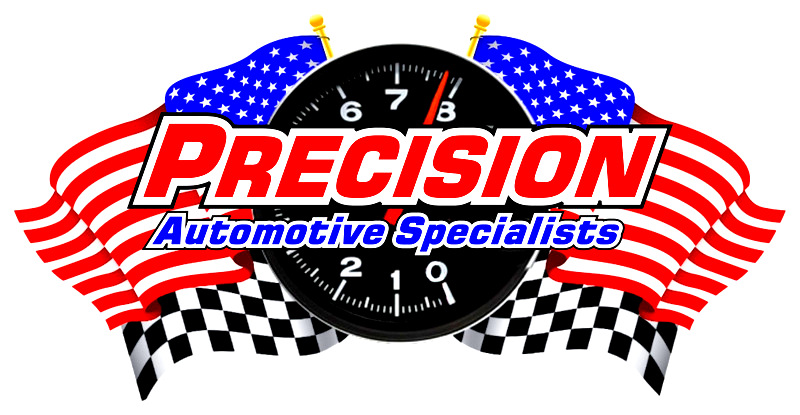 *Precision Performance Components*